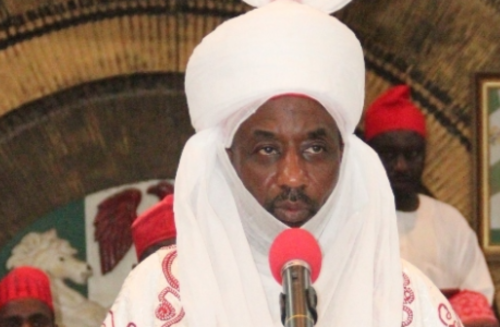 The Emir of Kano, Muhammadu Sanusi has berated Nigeria and South Africa over delay in signing the African Continental Free Trade Agreement (AfCFTA).
The agreement was signed by 44 African countries in Kigali, Rwanda on March 21, 2018, but Nigeria withheld its assent at the eleventh hour, saying there is need to hold further consultations with stakeholders.
"It is quite surprising that the two biggest economic in Africa withdrew from signing such economic agreement," Sanusi said on Tuesday in Abuja at the formal launch and inaugural lecture of the Association of Foreign Relations Professionals of Nigeria (AFRPN).
"I could not believe that we have signed GATT (General Agreement on Tariffs and Trade) already with the WTO (World Trade Organisation). We have trade relations with America, with China and we cannot have trade within Africa, not having the two giant economies in Africa in it is serious," Sanusi said. 
He urged Nigeria and other African countries to push for a review of the current economic world order if the issue of migration, particularly of African descent must be addressed comprehensively.
He said that the current world order is skewed in favour of Europe and other developed countries, thereby making those countries attractive to citizens of less developed countries.
According to him, the trade liberalization policy has set up an international trade environment that impoverishes half of the world.
He said, "We set up the world system that transfers resources of Africa to the rest of the world. Are we surprise that we have poverty, insecurity and some people are moving from this part of the world to other part to seek for better life?
"What I would like to see is a conversation on migration that is part and parcel of a wider conversation of the world order on what the world can do to develop Africa."
Earlier, the President of AFRPN, Ambassador Gani Lawal, disclosed the plan of the association to establish a credible think-thank for the government and people of Nigeria.
He said the association was influenced by the feelings that foreign relations as a subject has been subjected to permutations and conjectures by those with little knowledge of the subject.
"This is coupled with the fear that our government may begin to patronize quacks and soothsayers on foreign relations, when we have in abundance erudite personnel and professionals in world affairs," he said.  
Copyright Ships & Ports Ltd. Permission to use quotations from this article is granted subject to appropriate credit given to www.shipsandports.com.ng as the source.