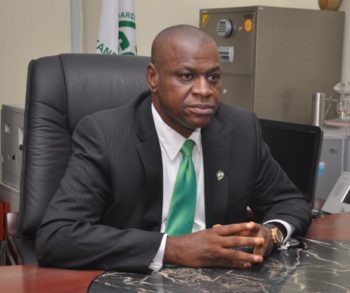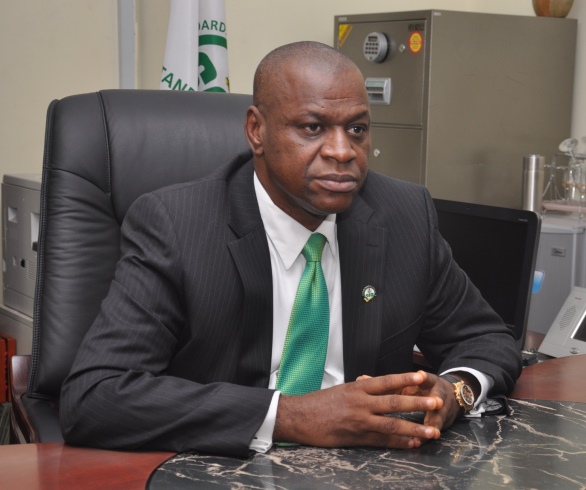 The Standards Organisation of Nigeria (SON) has raided shops and sealed a warehouse where millions of substandard pasta, sugar were stocked in Lagos.
Some of the shops were located in markets where the substandard goods are being sold.
SON Director-General, Osita Aboloma, said the shops and warehouse had "unwholesome" products, which he said were dangerous for consumption.
Abolama said the products were smuggled into the country without registration numbers.
"The seized products do not meet our standard specifications, a critical part of which is the regulation on fortification with Vitamin A. There were no documentations to show how they got into the country and evidence of being registered under our electronic product registration scheme. They are not supposed to be on our shelves," the SON DG said.
Aboloma was particularly worried about the presence of unfortified pasta, flour and sugar in the country, adding that they were not good for human consumption.
He said, "Flour, pasta, vegetable oil and sugar are foods that Nigerians consume regularly and if they are not fortified with the necessary vitamins as provided in the relevant standards, the Nigerian consumers would be prone to such illnesses as blindness and other sight problems."
Represented by the Deputy Director, Market Surveillance, Suleiman Issa, he said SON was carrying out a campaign to do away with substandard imported sugar, flour and flour products in the country..
"These products have not been registered with SON for traceability and quality verification. I will advise Nigerians to look out for the registration numbers of SON and NAFDAC on imported food products before purchase. Any uncertified, unregistered and smuggled product is very risky and most likely unwholesome for consumption. Any pack of these imported non-conforming flour-based products found in our markets would be removed and the owners held accountable until they take us to the source," he added.