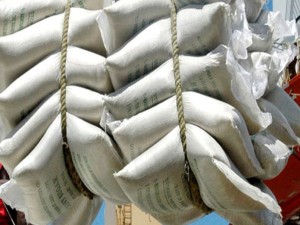 The Kenyan parliament has rejected a report by two parliamentary committees, recommending the investigation of the finance minister and a cabinet colleague, over their handling of sugar imports, local newspapers reported on Friday.
The privately-owned Daily Nation and Standard newspapers said lawmakers had voted on Thursday to reject the joint report by parliament's agriculture and trade and industries committees, which was submitted to parliament last week.
It recommended that Finance Minister, Henry Rotich, and Adan Mohamed, who is now East African Community minister but was previously minister for Trade, Industry and Cooperatives, be investigated over the importation of sugar last year.
Neither Rotich nor Mohamed have publicly commented on the report. Calls to them on Friday went unanswered.
The Kenyan government has undertaken an unprecedented crackdown against what it calls illicit goods, to help boost the East African country's manufacturing sector.
The report said Rotich had authorised imports that led to a market oversupply of more than 450,000 tonnes of sugar.
It said Mohamed had failed to supervise the country's standards agency, which falls under the ministry he ran, leading to imports of sugar that was not safe for human consumption.
The two did not respond to requests for comment from Reuters when it was published.
Kenya consumes 870,000 tonnes of sugar annually but domestic production has fallen due to high costs, old and inefficient sugar-crushing machinery, and mismanagement and theft of farmers' funds.
Local output was nearly 380,000 tonnes of sugar last year, a 41 percent drop from about 638,000 tonnes a year earlier, largely as a result of a severe drought in the first quarter of 2017, according to government data.
Agency Report