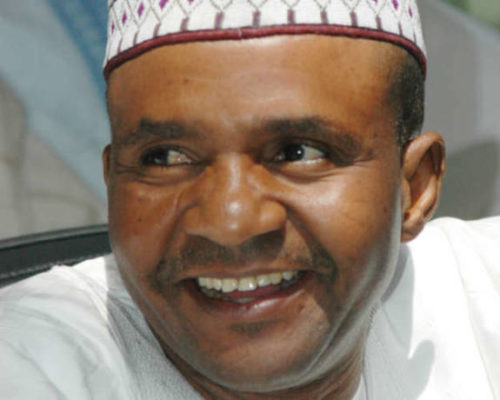 The Accident Investigation Bureau (AIB) on Thursday released its final report of investigation into the Cessna Caravan 208B aircraft piloted by the Late Taraba State Governor Danbaba Suntai, declaring that he was not qualified to fly the aircraft type.
The Commissioner/CEO of AIB, Engr. Akin Olateru, disclosed this while briefing newsmen on the release of final reports on the accident as well as five others where a total of 24 safety recommendations were made.
The AIB, however, said it could not conclusively determine the cause of the Suntai's accident, which occurred at Kwanan-Waya Village, Yola South Local Government Area, Adamawa State on October 25, 2012. The former governor later died in 2017.
It said the aircraft was not registered with any aircraft company or maintenance organization to ascertain its maintenance history.
Also released were reports on the accident involving a Bristow Helicopters (Nigeria) Limited Sikorsky S76C++ Helicopter which occurred on 3rd February 2016; Accident involving a Boeing MD-83 aircraft operated by Dana Airlines Ltd which occurred at Port Harcourt International Airport on 20th February, 2018, Report on the Serious Incident involving an Airbus A330-223 aircraft operated by Delta Air Lines Inc. where one of its engines caught fire after take-off from Murtala Muhammed International Airport, Lagos on 13th February 2018.
Others were on the accident involving a Diamond DA40D Aircraft operated by International Aviation College (IAC) Ilorin with nationality and registration Marks 5N-BRD, and report on the serious incident involving Gulfstream G200 Aircraft Operated by Nestoil PLC.
The AIB CEO said, "The pilot (late Suntai) was not certified, qualified and not competent to fly the aircraft."
According to him, though the Late governor had a Private Pilot Licence (PPL), he was only qualified to fly Cessna 172 and not endorsed to fly Cessna Caravan 208B.
Besides, it was also discovered that he didn't obtain the Instrument Flight Rating, which would have qualified him to fly at night.
Other findings in the report were "the pilot reported the number of persons on board as six as against four persons found after the accident."
The AIB commissioner added that the terminal building being renovated at the time of the incident was obstructing the view of the approach path of runway 35 from the control tower.