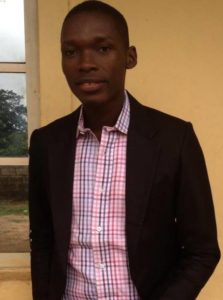 Yes, I do. A crime and the accused have to be prosecuted where it's committed.In law, this is called "territorial jurisdiction". Even though, innocent until proven guilty, she's a Nigerian and a former minister, as such owes it a natural and a constitutional obligation to defend herself against all allegations in a court of law.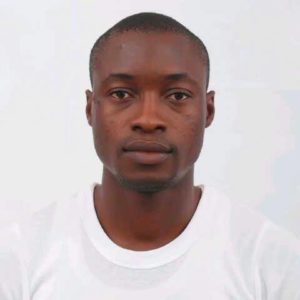 I am in support of it. She can't commit offence in Nigeria and reside in United Kingdom. She should be sent back to Nigeria.The UKgovernment are protector of corruption, if not they shouldn't have hold on to her. All crimes were committed here and it is very wrong to face the law over there.She owes the country a lot and she has to pay for all crimes committed.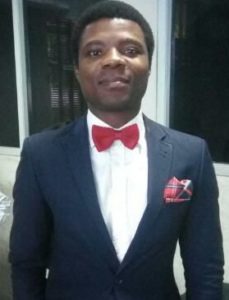 Yes I support it. The Nigerian authorities should without delay submit a request to theUK authorities for the extradition of Alison-Madueke, explicitly making the point that Nigeria will guarantee her a due process-trial. If the UK refuses extradition request, Nigeria should consider submitting the matter for arbitration and if this cannot resolve the case, refer it to the International Court of Justice for adjudication. The Nigerian authorities should also consider filing a civil action against her in the UK court. By sending Alison-Madueke back to her country, the UK will be sending a message that high-level official corruption will not go unpunished no matter where the suspected perpetrator hides and thus contribute to the fight against impunity for grand corruption. The UK indeed has an obligation to extradite her through international cooperation and collaboration in good faith with Nigeria.I believe that effective prosecution in Nigeria is feasible, and this will bring justice closer to Nigerians who are direct victims of corruption. Extraditing Alison-Madueke back to Nigeria is equally important for allowing easier access to witnesses, evidence, victims of corruption, creating a deep connection between Nigerians and the impact of the trial and empowering victims of corruption. The allegations of corruption against her are strong enough for Prime Minister Theresa May to facilitate an extradition proceeding. The UK shouldn't be a country of refuge for corrupt officials if it is to avoid a miscarriage of justice in high-level corruption cases. But if she is not extradited, the UK will have a responsibility to amend her charges to include the fresh allegations against her and to try her on the merits under the UK laws as if she had committed the crimes there.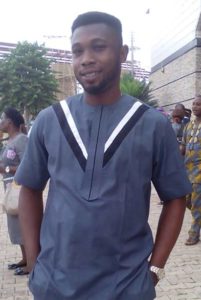 I am not in support of it because our judiciary has to be taken into considerationbecause if she is sent back to Nigeria, through our corrupt judges she can be freed and not properly punished according to the law.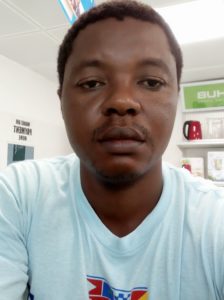 Does it make sense for Deziani to be brought back to Nigeria to face corruption charges in the courts where judgements have prices and could be negotiated? The Ibori/Asaba no case ruling is still fresh in our memories whereas he had his day in the British court for the same charges. Please let Deziani be. There is no sense in bringing her back from Britain when her case is still being heard. It is all an effort in futility.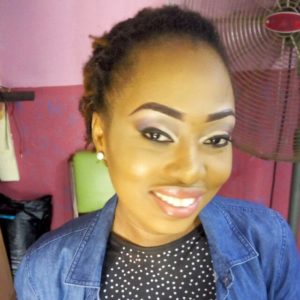 No, I am not in support because there is no justice in Nigeria. The crook lawyers and corrupt judges are on ground to sabotage the whole process. Have you forgotten the case of Ibori, Fayose, before he became the governor for the second time.Saraki, George Akume, late Borisade, Joshua Dariye, Orji UzorKalu,the big fish himself Obasanjo and presently Oluwo of Iwo and many of them who dishonour the court summons. So the law in Nigeria is only meant for the poor and vulnerable citizens. You will be surprised if this case goes on for 20 years without any headway.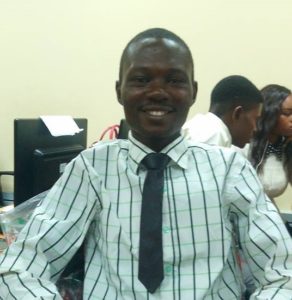 No. A lot of Nigerians have done a lot of bad things equal to what she did. These Nigerians are still in the country moving freely. Why has Alison-Madueke been singled out, hence are extradition. She had dealings with a lot of people that have not been prosecuted, so why so much pressure on her alone? All the people involved should be made known and face the wrath of the law.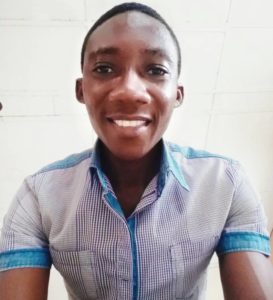 I want to believe people in the high seats of power are sensible enough to make right decisions.What is the probability that any immediate form of justice would be passed to her when she is brought back to the country or if she would be celebrated like our past corrupt kleptomaniacs leader.Some will still be in support and defend her when she eventually faces extradition and the court case will continue but mind you, she is wealthy and that alone can speak for her because that is what Nigeria is known for. We are not known for the truth.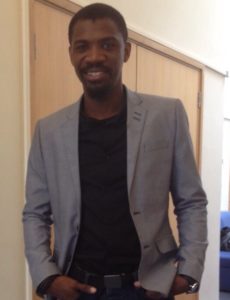 Yes, she has to face the law. What she did almost put the country into jeopardy. The crime she is accused of was committed in Nigeria.Why get punished in another country? Nigeria is in so much debt because of criminal leaders like her. Who knows the total amount she stole from us? We only hear of the figures mentioned by the media. I feel the right judgement on her case is here.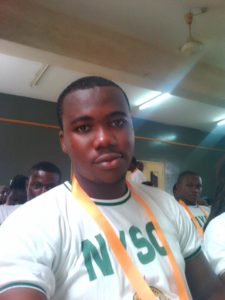 I do support the call, if it will follow due process. The major, if not only problem is, no one has been fully convicted in the past, not a single political office holder is in jail for embezzlement. So even though it's a good call for her to come back and face the music, it's very likely she'll walk scott free. The bottom line is let her be extradited and then we go from there. We can't work on assumptions because she's not even here.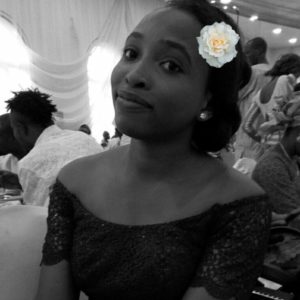 I am in support because if she is extradited, our judiciary system in Nigeria is known for corruption and before we know it she will be freed and not smell the walls of the prison at all. So many leaders have committed so many offences, where are they now? This is Nigeria, where wealthy leaders go unpunished. I feel the case can be well handled abroad and I bet you, she will face the wrath of law.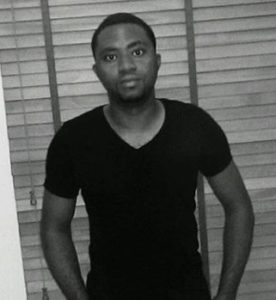 Yes, she has to come and face trial here in Nigeria. Although, we know there's a high possibility of her buying her way out but there is also the hope that our Justice system will work this time around. She committed crimes against the state which is grand theft.She is tagged as a fugitive. EFCC has arraigned people for financial crimes that are minor compared to how big the crime she committed is. I feel she should not be exempted from justice and the law must take its full cause.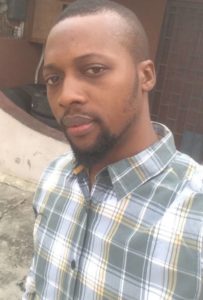 I support the call for extradition of DiezaniAlison-Madueke because as an ex-minister of petroleum resources of the Federal Republic of Nigeria who is alleged of corruption and mismanagement of funds.She supposed to come home to face the charges against her because she hasn't been proved guilty in any court of the land. It's going to serve as a lesson to other civil servants and other public officials to be held accountable for their actions while in office that no one is above the law of the Federal Republic of Nigeria.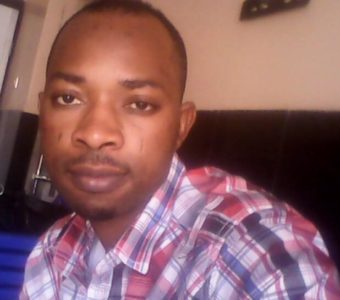 If they cannot get a conviction for Diezani abroad, let them bring her back home. I hope it won't be business as usual. The EFCC should stop waiting for directives from the Presidency before doing the needful. If they do not extradite her and allow her trial to continue in the UK, it will be a slap on the wrist for her because what she is being accused of doing in the UK is a very minor offence.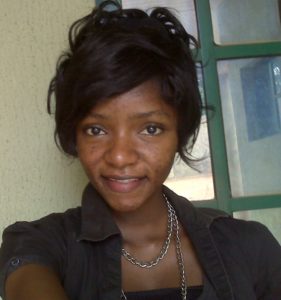 I am in support of it and she has to come back to Nigeria to be dealt with and face the wrath of the law. It is quite curious that this matter of loot by Diezani Alison-Madueke involves a lot of people that are mentioned like Prince Momoh and his successor but they are not been prosecuted in any law court being the arrow heads through which Deziani perpetuated her evil acts. Everyone in the industry knew how close Momoh was to Deziani, to the extent that he was shamelessly doubling as her personal assistant and managing director to Pipelines and Product Marketing Company limited (PPMC) practically abandoning his duty post to truncate round the world with her. I can bet anything 50% of Deziani's loot must have passed through these two men and they still walk freely in the society. This is why people question the seriousness of this war against corruption. The same goes to private oil companies and MDs of different bank that were used to launder these monies, they should also be brought to book because if there are no deterrents in this country we are just wasting our time. Only God knows how much they spend on refreshment (food and entertainment), it is only in NNPC that you see all sorts of meals been served at routine committee meeting and I wouldn't be surprised if they collect allowances on them. They incur so much unexplainable overheads that they can hardly meet up with their statutory obligations. They hardly embark on any meaningful project that can help their system. This is a shame to our country.
Copyright Ships & Ports Ltd. Permission to use quotations from this article is granted subject to appropriate credit given to www.shipsandports.com.ng as the source.