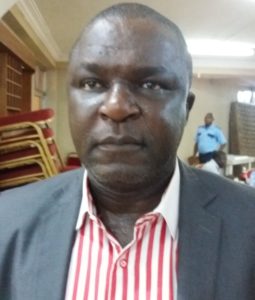 Palletisation policy is a dual issue. Some items to be imported must be palletised but it should not be across board. It is similar to the tyre industry, if you are bringing in tubes and flaps, they must be sanitised and be containerised. When it comes to tyres however, it does not require palletisation. Items that require palletisation, should be agreed between the shipper and the receiver, like when air fleet for tyres is done. The National Insurance Commission (NAICOM) always insists that the tyres must be palletised for security. Instead of this palletisation policy, it would have been much better to put scanners in place at tge ports. Scanners can see all the contents of a container. That the maritime industry is performing poorly is not a reason to bring up a policy that will cripple business. Palletising tyres for instance in creases the number of containers in which it will be imported. For example if 500 containers are being used for such a purpose, it will increase to 650 containers. This means one will be paying $2,500 as freight, multiplied by 650 containers. This is exorbitant and is the government's method of chasing our businessmen to other countries. Applying palletisation on all goods in Nigeria is dangerous. In summary, I am not in support of palletisation but some products of necessity can be palletise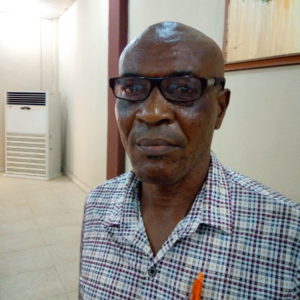 I am against this policy because it will increase the cost of doing business. This same government is making effort to reduce the cost of doing business in Nigeria especially in the port, so why on earth shoukd they bring up such a policy? They should not forget that this Is an additional cost. I feel this policy is dead on arrival. This can never be a solution to the problem that has befallen our country.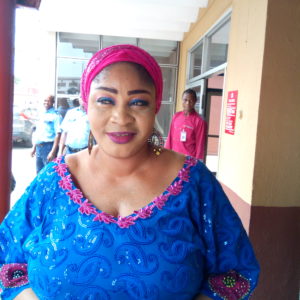 The situation of the country is beyond this policy. I am not in support of palletisation; it is another means of generating a lot of money which is fraud in disguise. The government s about eradicating fraud in the country, so why implement a policy that would encourage it? Containers bringing in goods from different countries are already being charged for and with this policy. I sense more and more charges.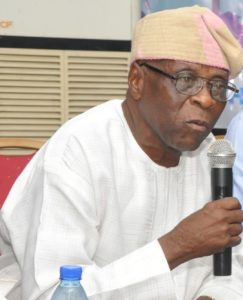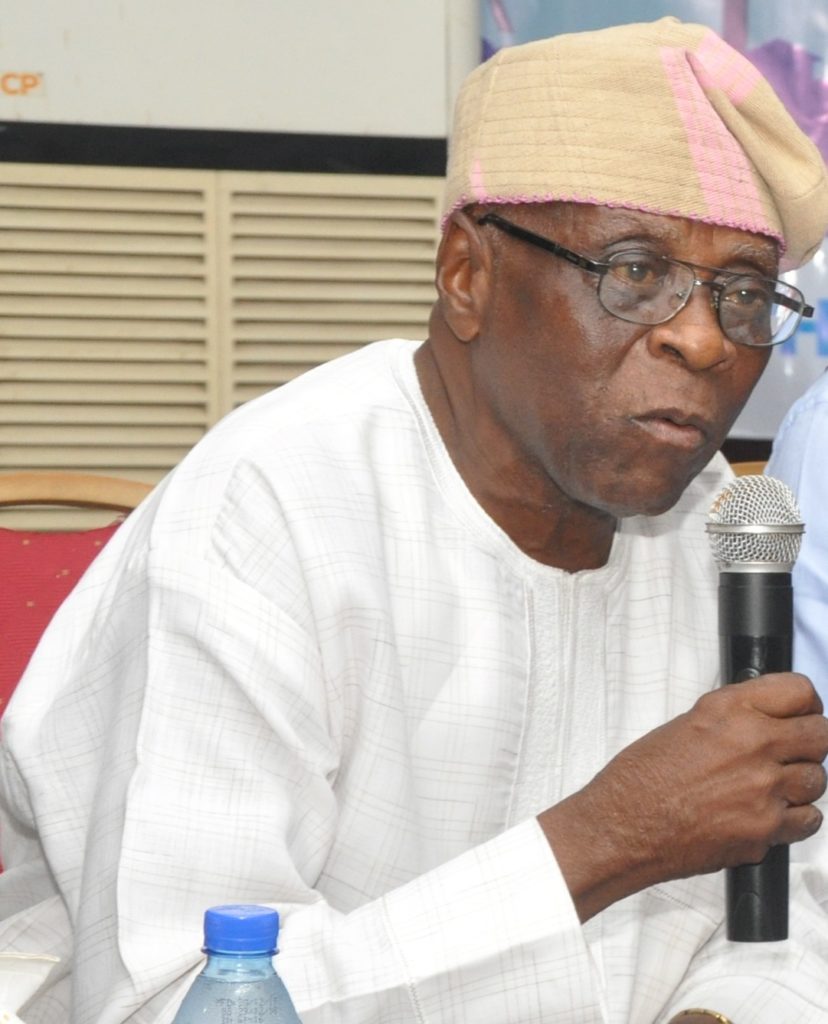 This is a policy of the Federal Ministry of Finance but at the end of the chain, the people who are either beneficiary or victims of the policy are the ship owners and also the importers. There has to be further consultation with this group because most of the facts being revealed were not known to either of the parties. In fact, government didn't know many of the facts, that not all cargoes should be palletised. In addition, there must be a contract between the owner of the cargo coming into Nigeria and the person. It is not just something that the ship owner will say your government said we must palletise the cargo. Some cargoes will be destroyed if they are palletised; most of these goods will rot before arriving at their destination. The government needs further consultation and sensitization of the cargo owners before implementing this policy.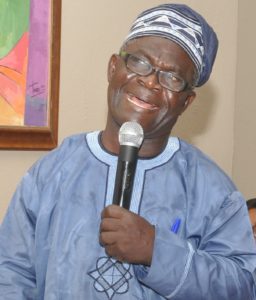 This policy is a complete misplacement of priority. You can imagine the situation on our roads, the number of days truck drivers spend on the road. Why is the government coming up with such a policy? It is better they do the right thing at the right time. Palletisation is not the problem in the port for now. They should fix the roads which is the priority now. No one will be in support of this policy because it is not the solution to half or even one quarter of what the country is going through now.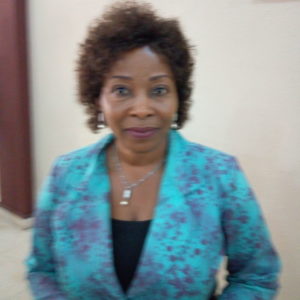 Palletisation is a good policy but implementing it is going to cost us a lot because we don't need to have all that we bring into the country palletised. We can't palletise engine cars, auto parts, truck tyres because they are huge and will consume a lot of space. What we are agitating for is for the government to provide scanning equipment. It is the best way out of the situation the maritime industry is facing now. The palletisation policy will cause much delay, people will pay high demurrage and these will affect the end users which are the consumers. In the past, cargoes were palletised in categories; not everything was palletised. I reject total palletisation because it has never worked; globally it is not the best practise.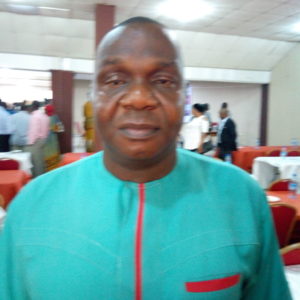 How does this palletisation policy help the Nigerian economy and aid cargo clearance? From my observation and experience, this is not the problem the maritime industry is facing. The most important thing is how do we help to ease the examination process? It is not every cargo that needs palletisation. Making it compulsory for most cargoes is another way of bringing in corruption. This policy will bring confusion among agencies, ship owners, Customs and many others and also cause delay in clearance of goods. It is better the government concentrate on getting scanners at our ports.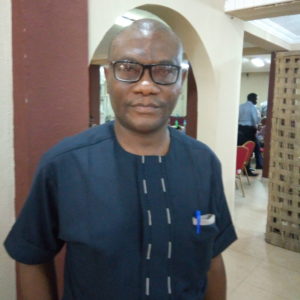 This policy affects stakeholders in the maritime industry. The government is not getting it right; palletisation of every cargo is a wrong move at this time. We have seen all the advantages and disadvantages of this policy that has been enumerated; the disadvantages outweigh the advantages. The government should jettison it and let only those that needs to palletise their cargo do that into the country. Scanners should be provided at every Custom checking point in Nigeria; it would make cargo clearance a lot easier.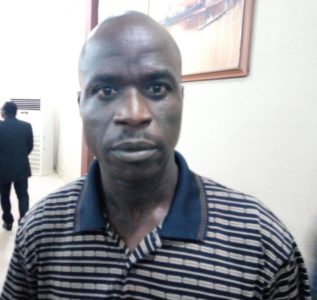 The present situation of the country does not require more hardship to shipping activities in the country. There is much hardship in the maritime sector and the government must make the people feel their impact. They should encourage things that can help the country to move forward to the next level. I believe this is not the right time to implement this policy. For cargoes like chemicals that are packaged in drums, they can be palletised.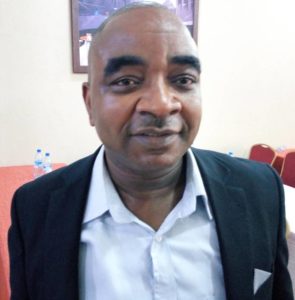 I do not support the policy. The Federal Government should focus more on the maintenance of the roads. Truck drivers spend so much time on port roads. If the policy is implemented without the road being fixed, what then is the essence? Do they have cargo that flows in the air that will take them to their destination? We do not need the policy now, we need solutions to the problems facing the country.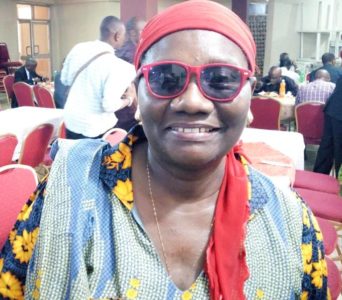 Yes and no because it has good point for security reason. However, a lot of the products in Nigeria coming from abroad or going out like the agricultural products have been palletised. There are some agricultural products like yam, stock fish, cocoa etc that cannot be palletised because these products need to breathe. When we are talking of palletisation, it means wrapping products in nylon and sealing them; they must not have moisture. Once there is moisture, infestation sets in. The wood for the palletisation will be infested with insects; that will not be good for the agricultural products. Things that need to be palletised should be palletised and goods that can't should be exempted. However, if we are working on international trade for all commodities in Nigeria, all countries know their own specification. We cannot speak for EU, US and so on. I believe for security reasons, some goods should be palletised. Our government should focus on the scanners, when palletisation come in place and is done 100%, a lot of things will still go missing and unseen. Pistols, bullets can be palletised and is going to be difficult to see them. Also if cocaine is been palletised due to what is been sprayed on it, dogs might not be able to sniff it.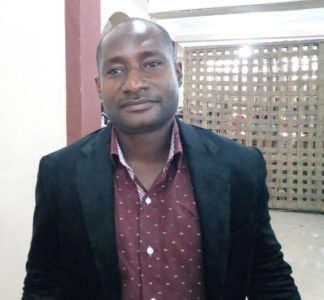 This policy will create a lot of problems for us. I work for Michelin tyres. We import tyres from our factories all over the world. In a full container, like 40ft container, there are about 1,000 units of car tyres. The problem with palletisation is that, firstly, it reduces the volume per container space which invariable means that the landing cost per unit for importation will rise up. We will be spending more money to import these tyres. Who pays for the extra cost? Secondly, there is nowhere in the world that tyres are palletised because it will take destruction in supply within three and four months, then the pallets coming will be paid for. Europeans do not give anything for free. Pallets cost more than $15 for one. This policy is not going to improve facilitation of trade; it will increase the cost of doing of business.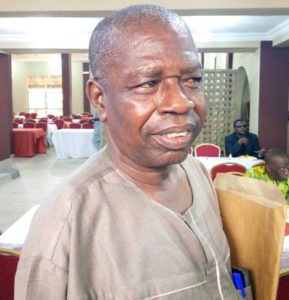 The government should have taken some things into consideration before coming up with this policy. They have not consulted widely from those concerned in the industry. If what the government is looking at is to facilitate clearance operation at the port, then it is welcome but it is going to increase the following things: stevedoring activities, provision of labours. This cost will increase landing cost of products, and not all cost should be pushed to the consumer because there is a limit the consumer can absorb. The investors will look at it and say that Nigeria is not conducive again for business. One of the focus of our government is to bring in investors and if the palletisation policy is used to discourage them, they move to neighbouring countries and thrive there. Even worse, the finished products will still come back to Nigeria. This policy should be subjected to further review.
Copyright Ships & Ports Ltd. Permission to use quotations from this article is granted subject to appropriate credit given to www.shipsandports.com.ng as the source.