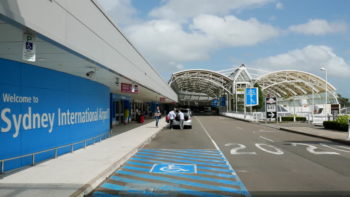 Sydney's International Airport on Thursday said that they will be carrying out a series of trials on groundbreaking facial recognition scanners.
"Your face will be your passport and boarding pass," Sydney Airport's Chief Executive Officer, Geoff Culbert said, adding "there will be no fumbling for passports!"
Culbert said the biometric processing software will first be adopted by Qantas passengers who wish to take part in the trial beginning in May.
If successful, the airport will look to extend the technology to other airlines before the end of the year.
At the moment, international passengers show their passport six times during check in, baggage drop, border processing, security screening, airport lounge and the boarding gate.
But the cutting edge system will mean that travellers only have to show their passport once for verification when they first arrive at the airport.
"We are not aware of this being done to this extent anywhere else in the world," Culbert said.
"It will make the travel process so much easier for customers."
Culbert added that passengers could check in for their flights at home using facial-recognition technology through the smartphones.
Agency Report