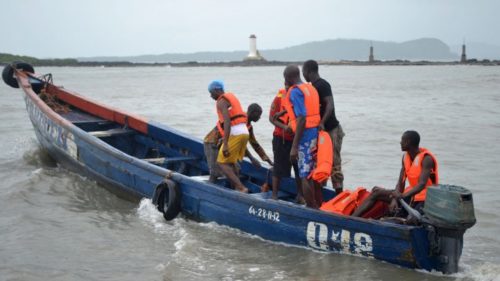 The National Water Transport Union Taraba State branch, has appealed to the Federal and Taraba State Governments, to subsidize the cost of life jackets to improve safety in inland waterways in the state.
Acting Chairman of the union, Njidda Suleiman, who made the call in an interview with journalists, noted that lack of life jackets for passengers in the boats, posed great dangers to both passengers and owners of boats.
He said life jackets cost between N11,000 and N12,000 per one and therefore difficult for an owner a boat transporting 200 persons to have an adequate number of jackets.
According to him, since most boat owners could not afford to buy the required number of the jackets they tended to put the lives of their passengers at risk.
Suleiman said the union has more than 32 branches in areas along River Benue, River Taraba, River Donga and Katsina – Ala River adding that more 500,000 people travel on inland waterways in the state annually.
He, therefore, urged the state government to subsidize the cost of the life jackets in order to make the facility available to water transporters in the state.
He said most communities in Gassol, Lau, Karim – Lamido, Ardo- kola, Wukari, Donga, Bali and Sardauna local government areas use waterways as their primary means of transport.
Suleiman said the union has over 20,000 members across the state that rely on water transport as their main source of income and also pay taxes to Taraba, federal and local governments.