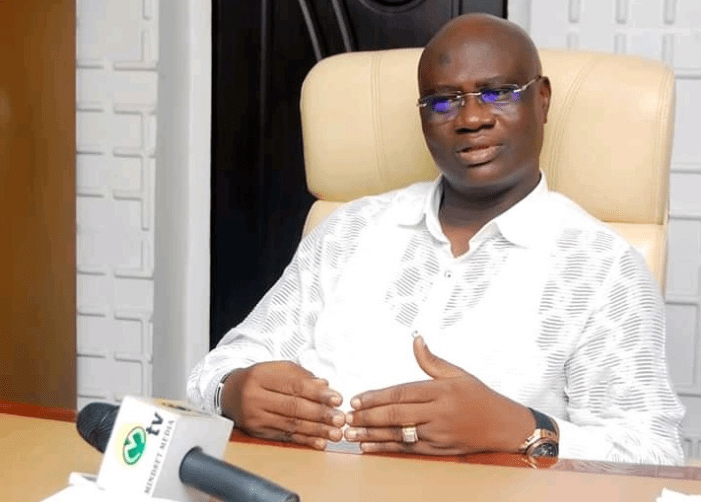 The President of the Maritime Workers Union of Nigeria (MWUN), Comrade Adewale Adeyanju has advised the Federal Government to retain existing terminal operators at the port, considering the significant impact they have made over the past 15 years. 
Speaking at the union's secretariat on Tuesday when he received a honorary award of the Institute of Corporate and Public Sector Professionals (ICPSC), Adeyanju said the terminal operators, in addition to improving service delivery at the port, have enhanced the welfare of port workers including dockworkers. 
He said, "I can assure you that some of the prominent terminal operators that I know have contributed immensely to the growth of dockworkers and they should still retain their jobs. 
"The union still believes in maintaining the old wife than marrying a new one that you may not know the kind of character she would start to exhibit when she gets home. So, we still stand with our belief that these present terminal operators are lovers of workers. 
"They have already done what I think is best of them as an employer of labour, so we don't have any cause to disagree or say that the government is trying to remove or retain them. 
"Our fear is: don't bring somebody that would turn the boat upside down. Let us continue with the old wife that we know all her characters. This is the mindset of the union. We are not saying that the government should not review the operations of terminal operators but we are saying that they should allow peace to reign in the industry. 
"This is because, from 2006 till date, we can say that there is an element of improvement in terminal operations. The dockworkers over the years did not have condition of service. It was when the terminal operators came in that we were able to have the condition of service for dockworkers coupled with increased and improved welfare package and every two years, we go for Collective Bargaining Agreement meeting with the terminal operators midwifed by the Nigerian Ports Authority (NPA) and the Nigerian Maritime Administration and Safety Agency (NIMASA)." 
Adeyanju also said that the union was working with NIMASA to have the kind of Collective Bargaining Agreement instituted for dockworkers extended to seafarers. 
"I was with NIMASA last week and we had a robust meeting with them. We were looking towards coming up with a single Collective Bargaining Agreement (CBA) for all seafarers in the country. That is the stand of the union, so that we can have one single CBA for all the seafarers across the companies. Now when this single CBA is signed whatever is applicable to company A would also be applicable to company B.
"So, there is no way a company would be able to run away from these responsibilities. We are working seriously to make sure that both the seafarers and dockworkers have a very good condition of service from their respective employers of labour," he said. 
Speaking earlier, the President of Institute of Corporate and Public Sector Professionals (ICPSC), Rachael Folashade Arabameh, lauded Adeyanju's impacts in the maritime industry, which she said attracted the attention of the institute.
"Everywhere we get to, people say positive things about Prince Adewale Adeyanju. We need someone like him to take up a leadership position in Nigeria. If we have somebody like him, the country wouldn't have drifted apart to this level.
"His humble and unostentatious lifestyle is worthy of emulation and our attention has been drawn to the exhibition of his exemplary leadership in the maritime industry and that is why we are bestowing him this award. 
"Our highest level of award is the honorary award which we are giving to the President General today. This certificated award would qualify him to attend the institute's conference coming up on November 24 – 28 and other benefits," Arabameh said. 
Copyright Ships & Ports Ltd. Permission to use quotations from this article is granted subject to appropriate credit given to www.shipsandports.com.ng as the source.