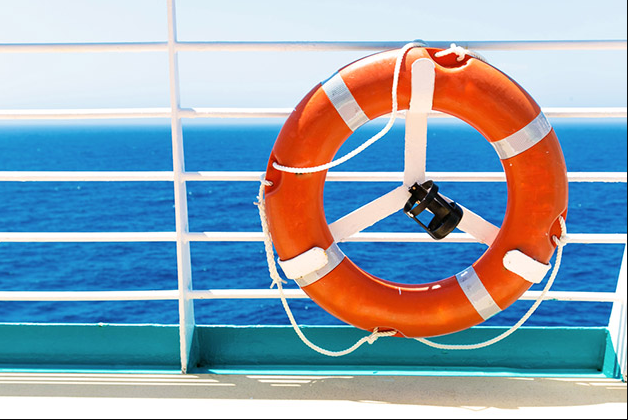 The SOLAS Convention in its successive forms is generally regarded as the most important of all international treaties concerning the safety of merchant ships.
The sinking of the Titanic on  14 April 1912 after colliding with an iceberg   was the catalyst for the adoption in 1914 of the first International Convention for the Safety of Life at Sea (SOLAS). More than 1,500 passengers and crew died and the disaster raised so many questions about the safety standards in force that the United Kingdom Government proposed holding a conference to develop international regulations.
The Conference, which was attended by representatives of 13 countries, introduced new international requirements dealing with safety of navigation for all merchant ships; the provision of watertight and fire-resistant bulkheads; life-saving appliances; and fire prevention and fire fighting appliances on passenger ships.
Other requirements dealt with the carriage of radiotelegraph equipment for ships carrying more than 50 persons; the Conference also agreed on the establishment of a North Atlantic ice patrol.
The International Convention for the Safety of Life at Sea (SOLAS) was adopted on 20 January 1914 but did not enter into force in July 1915 as the war had broken out in Europe. It had been signed by only 5 states but led to extensive application regulations in Britain, France, the United States and Scandinavia.
In 1927 proposals were made for another conference which was held in London in 1929. This time 18 countries attended. The 1929 version contained some sixty articles on ship construction, lifesaving equipment, fire prevention and fire fighting, wireless telegraphy equipment, navigation aids and rules to prevent collisions. It entered into force in 1933.
By 1948, the 1929 convention had been overtaken by technical developments and the United Kingdom again hosted an international conference which adopted the third SOLAS Convention. It followed the already established pattern but covered a wider range of ships and went into considerably greater detail.
The 1960 Convention – which was adopted on 17 June 1960 and entered into force on 26 May 1965 – was the first major task for IMO after the Organization's creation and it represented a considerable step forward in modernizing regulations and in keeping pace with technical developments in the shipping industry.
The intention was to keep the Convention up to date by periodic amendments but in practice the amendments procedure incorporated proved to be very slow. It became clear that it would be impossible to secure the entry into force of amendments within a reasonable period of time. As a result, a completely new Convention was adopted in 1974.
The SOLAS 1974 Conference was held in London from 21 October to 1 November and was attended by 71 countries. The Convention which was adopted is the version currently in force and it is unlikely to be replaced by a new instrument because of the new tacit amendment procedure which is included in Article VIII.
The new Convention included not only the amendments agreed up until that date but a new amendment procedure – the tacit acceptance procedure- designed to ensure that changes could be made within a specified (and acceptably short) period of time.
Instead of requiring that an amendment shall enter into force after being accepted by, for example, two thirds of the parties, the tacit acceptance procedure provides that an amendment shall enter into force on a specified date unless, before that date, objections to the amendment are received from an agreed number of parties.
As a result, the 1974 Convention (SOLAS, 1974) which entered into force in 1980 has been updated and amended on numerous occasions.
Copyright Ships & Ports Ltd. Permission to use quotations from this article is granted subject to appropriate credit given to www.shipsandports.com.ng as the source.