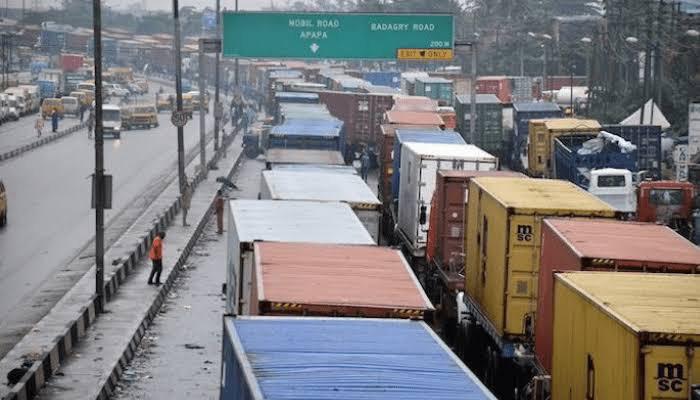 The Council for Maritime Transport Unions Association (COMTUA) has kicked against moves by the Trucks Transit Parks Limited (TTPL) to deploy its services at the new Lekki port, saying its performance in Apapa has been below par.
TTPL manages Nigerian Ports Authority's controversial eto electronic call-up system and the Lilypond Container Terminal located in Ijora, Lagos.
The eto call-up system was set up to regulate the movement of trucks in and out of the Lagos Port Complex Apapa and Tin-Can Island Port Complex in an orderly, first-come-first-served manner.
However, many truck owners and drivers have accused TTPL of incompetence, extortion and profit taking at the expense of smooth operation.
The National President of COMTUA, Adeyinka Aroyewun, in a statement sent to SHIPS & PORTS weekend, said members of the association have continued to experience challenges in accessing and conducting their business at the port despite the eto call-up system
"Despite the intendment of the app, which should ordinarily aid the use and access to the ports without any human interface or forms of preference, members of the our association have experienced incessant cases of such human interface and preferences which makes the continued use and/or operation of eto an abuse," Aroyewun said.
He said TTPL requires truckers to pay all manners of charges including charges for satellite and pre-gate garages "whether or not these services are used, usable or reasonable".
"Also, in the area of road worthiness, our members are also subjected to a second mandatory road worthiness documentation process with the NPA before the use and access to the ports.
"COMTUA members' trucks are unable to move freely both within and outside the precincts of the ports, except these documentations, among other things, are procured from the NPA.
"The charges imposed for the use and access to the ports have been unilaterally altered repeatedly (about five times) by TTPL without any form of consultation or consideration for the interests of the users of the ports and our members. The road leading to the port is never free of stationary trucks and extortion is on the increase.
"Consequently, COMTUA advises the Federal Government, Lagos State Government, Nigerian Ports Authority and other investors in the Lekki Deep Sea Port to seek a credible alternative and not reinforce the failure of Truck Transit Park witnessed in Apapa," the association stated.