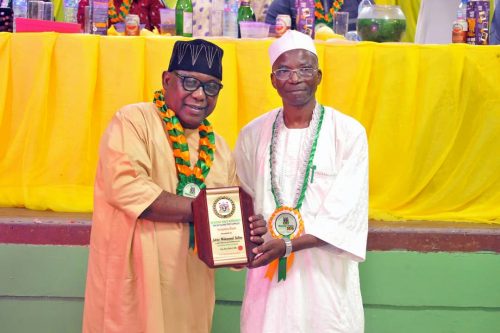 The Tin Can Island port last weekend feted 12 of its retirees and former Port Managers for their distinguished services to the Nigerian Ports Authority (NPA). 
Speaking at a sendoff party for the retirees held at the NPA Sport Complex, Surulere, Lagos, the Port Manager, Tin Can Island Port, Umar Abubakar Garba, commended the retirees and the former Port Managers, whom he said had contributed positively to the development of NPA.
He said the ceremony was put together to remind the former staff that despite being retired, they are still considered part of the NPA family.
He said, "This occasion is to celebrate you that you are still remembered and part of the port family despite the fact that you are retired. Whoever is celebrated will always be happy and we want you to know that we did not forget anyone of you for all your services. We want to keep the relationship we have enjoyed with you because that one is retired does not mean he should be forgotten. The port is a family, so we should celebrate this family."  
Garba also speaks on efforts being put in place by the Tin Can Port management to maintain sanity and ensure trucks get into the port despite the ongoing construction work along the port access road. 
He said, "I always believe in team work. As a leader, what matters is bringing the people together and we have been working together with the terminal operators to ensure sanity on the port access road.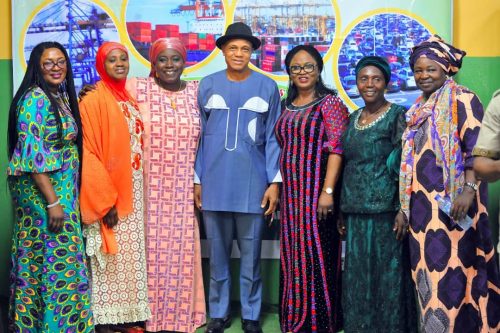 "Whoever knows the Tin Can Island port environment prior to July 2019 will know that what it used to be then is not so now. Despite the road reconstruction that is taking place, we have made efforts to see that trucks have access to the port. Our security men are also on their toes although sometimes, you see a little stoppage but it is not permanent." 
He said before he assumed office at the port, "one of the complaints we have is that people don't come to work but today our staff are punctual and our customers are happy because we have to be on ground to serve them".  
A Port Manager, Tin Can Island Port, Emmanuel Akporherhe, who spoke on behalf of the retirees, thanked the management of the port for honouring them.  
He urged the staff of the port to always work with and support the Port Manager, whom he described as a very active and dedicated colleague.
"I say a big thank you to all who are present here to celebrate with us despite the traffic around Tin Can Port access road. I felt so empty when I was transferred from Tin Can, not because of position but because you have come to form part of me as a family. You have been part of my family and you will continue to be till I die. We appreciate the honour done to us and to celebrate the retirees," he said.