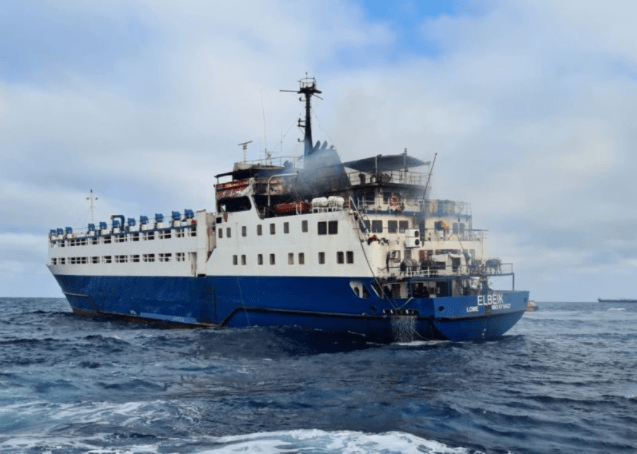 A fire on board a Togo-flagged livestock carrier has been extinguished after burning off Spain's Port of Tarragona.
The fire was reported on board the MV Elbeik last Friday as the ship was waiting to load at an offshore anchorage. All 18 crew members were evacuated without injury or death.
The Port of Tarragona reported Sunday that the fire had been extinguished. Port officials said a barge would be brought alongside to pump out contaminated water from the vessel.
In recent months, the ship has carried out five loading operations in Tarragona bound for Mediterranean ports in Turkey, Lebanon and Algeria, port officials said.
The 77-meter-long MV Elbeik was constructed in 1967 and has a deadweight of 1,459 tonnes.