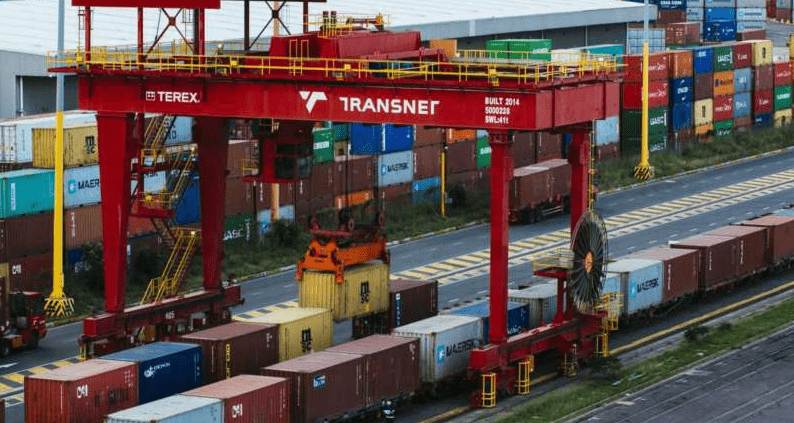 South African terminal operator Transnet has declared force majeure at its ports over a strike by workers.
Transnet Port Terminals operates South Africa's major ports and its parent the country's freight rail network, and the strike will also impact its rail network.
The United National Transport Union (UNTU) and South African Transport and Allied Workers' Union (SATAWU) have rejected a pay offer by Transnet offering between 3% wage rise for workers saying it is below South Africa's inflation rate of 7.6%. Transnet had doubled its offer to 3% in an attempt to avoid strike action.
The two unions represent most of South Africa's port workers and UNTU members started striking from Thursday and SATAWU members are expected to walk out on Monday.
"Embarking on protected industrial action is always a last resort, however, it is a right that UNTU Members have decided to exercise due to the fact that the salary increase offer that Transnet has provided is completely misaligned with our members needs and the rising cost of living," UNTU said.
According to local reports the Transnet believes the strike is illegal and responded by declaring force majeure at its ports. "This serves as a formal declaration by Transnet Port Terminals… of the occurrence of an event of force majeure to all our customers following the strike action declared by the two recognised unions within Transnet," read a letter dated 6 October and signed by the port subsidiary's chief executive, Jabu Mdaki, published by local media.
The strike is expected to have a major impact on South Africa's economy. "This will have a profound impact on economic activity across all sectors, and [Transnet] urges workers to consider the long-term consequences of the strike on themselves, their colleagues, their families and the South African economy as a whole," Transnet said in a statement.
The strike does not include key dry bulk facility Richards Bay Coal Terminal (RBCT), however, it does depend on Transnet services such as pilotage and tug boats. South African thermal coal producer Thungela said: "In the event of a protracted strike extending to two weeks, we would be forced to further curtail production, with the potential resultant impact being a reduction of up to 300,0000 tonnes of export saleable production."
South Africa is the latest country to see strikes by port workers over pay. The UK has seen strikes at the ports of Felixstowe and Liverpool recently, while Germany had strikes at Hamburg earlier in the summer. The US recently averted a rail freight strike.
Copyright Ships & Ports Ltd. Permission to use quotations from this article is granted subject to appropriate credit given to www.shipsandports.com.ng as the source.