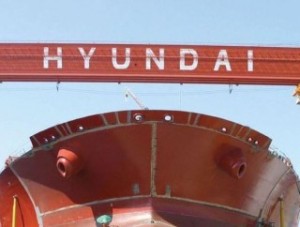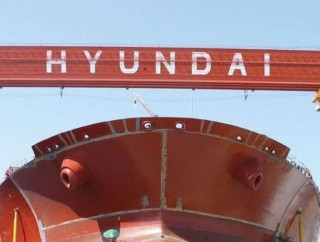 Unionized workers of South Korean shipbuilding company Hyundai Heavy Industries (HHI) organized a strike on Thursday over unsuccessful wage negotiations and the firm's restructuring plans, Yonhap News Agency reports.
The walkout was reportedly the first all-out strike since 1994.
Although 15,000 union members were invited to take part in the eight-hour strike, only ten percent of workers participated in it.
Apart from failed wage negotiations between the shipbuilder and its employees, the industrial action is said to be targeted at voicing workers' opposition to HHI's business split-up.
In November 2016, the company revealed plans to split into six units – Hyundai Robotics, Hyundai Electric & Energy Systems, Global Services, Hyundai Construction Machinery, Green Energy, and Hyundai Heavy Industries – with the aim of improving its financial position.
The planned restructuring could bring job insecurity for relocated workers as well as for some 13,000 unionized employees to be left behind.
Unions said they will go on strike on February 24 as well as on February 27 when HHI's shareholder meeting is scheduled to be held. The restructuring plans are included in the meeting's agenda.
Earlier this month, some 4,000 metalworkers rallied in front of the HHI Shipyard in Ulsan, vowing to smash plans to restructure one of the three biggest shipbuilders in the country.
Copyright Ships & Ports Ltd. Permission to use quotations from this article is granted subject to appropriate credit given to www.shipsandports.com.ng as the source.