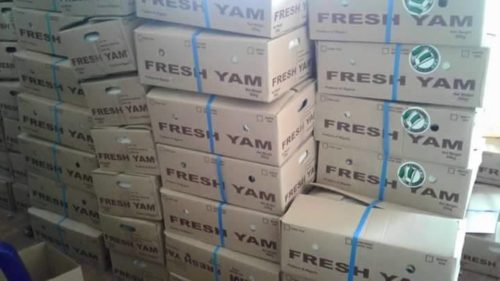 The Standards Organisation of Nigeria (SON) on Monday listed transportation, storage facilities, packaging and warehouse conditions as some of the challenges that lead to the rejection of the country's agricultural exports to other countries.
It therefore stressed the need for stakeholders in agricultural produce in the country to maintain quality and standard of products meant for export.
SON Director-General, Osita Aboloma who spoke in Ilorin, the Kwara State capital during the Northcentral regional stakeholders workshop, said there's need to also imbibe best partices.
Represented by the North Central Regional Coordinator of the agency, Charles Nwagbara, the DG said it is not in the country that agricultural export produce did not meet standard.
He added that distance, for example, from Nigeria to Europe could affect quality and standard of agric product when it gets to foreign country.
Aboloma said, "Standard is part of the security apparatus for the country. You use it to control and defend your populace from danger and risks products coming into your country. One per cent leakage can cause a chain of negative effect on the consumers and entire populace. That's why some countries reject our products especially when their regulations find the products faulty due to handling and transportation.
"If you have a quality product in Kwara State, before you move it for export using sea or air transportation, storage facility, warehouse or lack of knowledge on recommended pesticide or herbicide and its limit, or duration to use them, can make our products get rejected. And every country has that first principle or policy to protect its citizens. There's no compromise about that.
"It is not in Nigeria here that products do not meet standard, but the distance from here, for example, to Europe using cargo, not to talk of ship, could affect quality and standard of agric product.
"Quality is all encompassing, quality is about standard. The quality in the country when preparing for export may not be same at point of departure from the country, talking about packaging and transportation challenges," he said.
Earlier, the director of TNP, a consultant for the programme, Mr. Toyese Oyekunle, said the workshop was organised to impart knowledge on farmers in order to make Nigeria products meet international standards and regulatory requirement.
"SON has the mandate to prepare Nigeria exporters for competition because it's a world market. It entails a lot of competition. There's need to meet and maintain international standard for our products for acceptance and patronage," he said.