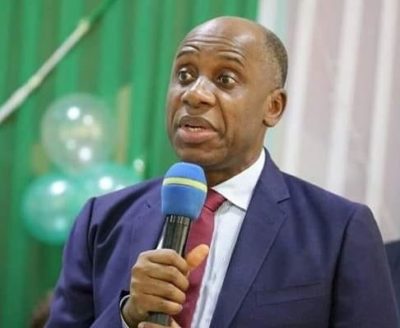 The Minister of Transportation, Rotimi Amaechi, on Tuesday explained why importers prefer to use the seaports in Lagos and shun the ones in Port Harcourt, Calabar and Warri.
Speaking on a breakfast television programme monitored in Lagos on Tuesday, Amaechi said the Federal Government cannot compel cargo owners to use the outer ports. 
He said insecurity on Nigeria's waterways remains a major deterrence to importers who wish to use other ports outside Lagos. 
The Minister said until the issue of insecurity on the waters is addressed, Lagos will remain the preferred destination for Nigerian shippers.
He assured that a $195 million maritime security contract awarded by the Federal Government to an Israeli firm, HLSI Security Systems and Technologies Limited will put an end to piracy and sea robbery on Nigeria's waters before the end of this year.