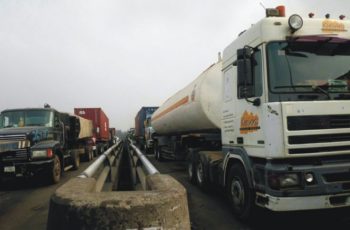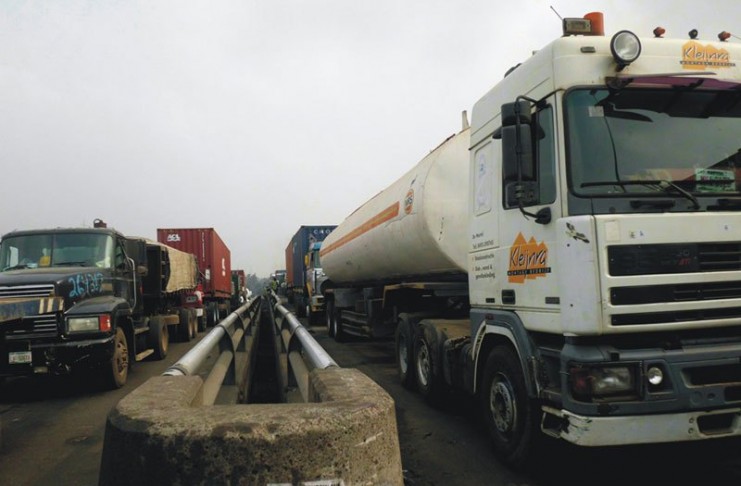 The Association of Maritime Truck Owners (AMATO) has described a directive of the federal government that truck drivers vacate the Apapa Wharf roads within seven days as "too sudden and unrealistic".
Federal Controller of Works in Lagos, Godwin Eke had on Thursday told a gathering of port stakeholders and representatives of telecommunication companies that they should remove their trucks from Apapa ports access roads while the service providers must immediately relocate their underground cables and utilities obstructing the right of way to pave way for the commencement of construction of the Apapa wharf road by AG Dangote Construction company Limited.
But speaking at the weekend on Ships & Ports Radio on FRCN's Radio One 103.5FM Lagos, Chairman of the association, Chief Remi Ogungbemi said there is presently no holding bays for the trucks to park, hence it will be difficult to achieve the seven day ultimatum.
He said several pleas to the government to assist in securing a parking space for the truckers had fallen on deaf ears.
"If they say we should remove the trucks from the road to enable contractors commence repairing of the road, it is normal but the truth of the matter is that people in authority don't recognise the important role that the truckers play in the economy.
"If they ask the truckers to leave the road, the question is where do they go? For about five years, we have been clamouring and pleading to the authority to assist us get a place where the trucks will be called upon when they are needed at the port but that has fallen on deaf ears, they refuse to listen," he said.  
He said his association had identified a big space that could accommodate about 1,500 trucks at Ijora but does not have the financial capacity to secure the place.
"We have been telling them for five years that a space be secured for us but without success. I told the NPA boss and other government officials just last week that if they chase us out of the roads, where do they want us to go?
"But they threatened to tow our vehicles away and I asked them to where are you towing the trucks? Which space is large enough that you cannot give us to use? The directive will only work if they close down the ports because if we are displaced and can't work, will the ports work?" Ogungbemi asked. 
Copyright 2017 Ships & Ports Ltd. Permission to use quotations from this article is granted subject to appropriate credit given to www.shipsandports.com.ng as the source.