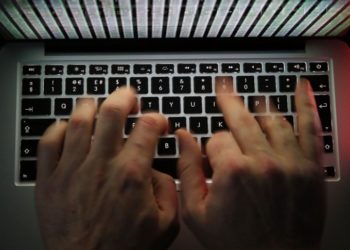 Shipping giant A.P. Moller-Maersk, which handles one out of seven containers shipped globally, said a cyber attack had caused outages at its computer systems across the world on Tuesday.
The attack came as computer servers across Europe and in India were hit by a major ransomware attack.
"We can confirm that Maersk IT systems are down across multiple sites and business units due to a cyber attack," Maersk said on Twitter.
The breakdown affected all business units at Maersk, including container shipping, port and tug boat operations, oil and gas production, drilling services, and oil tankers, the company said.
The IT breakdown could extend across the company's global operations, a spokeswoman said, but could not say how Maersk's operations were impacted.
With a fleet of more than 600 container vessels, Maersk is the world's biggest shipping company with a market share of around 16 percent. The company handles around 25 percent of all containers shipped on the key Asia-Europe route.
Maersk's port operator APM Terminals was also hit, with 17 shipping container terminals run by APM Terminals, including two in Rotterdam and 15 in other parts of the world, hacked. 
The computers were reportedly infected by ransomware that encrypted hard drives at APM Terminals.
Russia's top oil producer Rosneft also said its servers were hit by the large-scale cyber attack, but its oil production was unaffected.
Ukraine's central bank also said a number of Ukrainian commercial banks and state and private companies had been hit by the attacks via an "unknown virus."