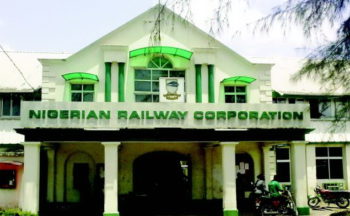 Members of the Nigeria Union of Railway Workers (NUR) have expressed concern over the concession of the assets of the Nigerian Railway Corporation to General Electric.
The President, NUR, Saidu Garba, while commending the Federal Government on the reconstitution of the National Council on Privatisation, however, expressed fears over the success of the planned concession of the Nigerian railway narrow gauge track based on previous failure of privatisation of public enterprises.
According to him, the inauguration of the NCP will check the ambitious, shady and dizzying speed at which the Federal Ministry of Transportation is going about the concession of the 3,505km narrow gauge track system to its preferred American consortium, General Electric.
In a statement signed by the Secretary-General, NUR, Segun Esan, the union alleged that the concession process did not include plans to engage the workers on how to solve all evolving labour issues, saying without the workers' engagement, the planned concession would be a failure.
The NUR president said the workers were not opposed to the concession but urged the government to adopt transparency, due diligence and best global practices for the process.
Garba stated, "Upon realising that the Federal Government has the right to do whatever it likes with its enterprises, we have so decided not to dissipate our energy unnecessarily on stopping the government from selling its assets, but to give our candid advice as social partners and stakeholders in the sub-sector.
"Where the government wants concession, then we should be more concerned about how such a sale, either through privatisation or concession as it is the case with Nigerian Railway, is done lawfully and with due diligence, utmost transparency and best global practices.
"It should be done in a way that it will truly address the subsisting infrastructure deficit in the rail transport sub-sector if we are really sincere about securing our growth as a nation and as an economy."
He noted that the statutory Act of Parliament of 1955, which conferred monopoly of railway business on the NRC, had not been amended and replaced with another legal framework that would provide both public and private investors a level playing field on investments in the rail transport sub-sector.
Esan said, "We have not been fortunate enough to get privatisation or concession really right in this country probably because of our policy inconsistency, lack of political will coupled with the hasty way railway concession is being pursued.
"We feel that caution should be taken. We wonder why all the inventories on the entire assets of the Nigerian Railway should be handed over to a preferred concessionaire whose document of expression of interest predates the newspaper advert for the bidding."
He alleged that the expression of interest for the bidding, which was published by the Ministry of Transportation in January 2017, did not align with GE's expression dated September 2016.