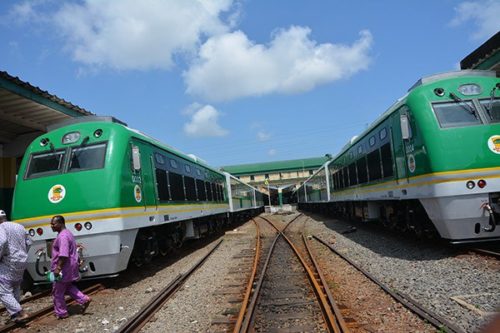 General Electric on Thursday said it has handed over the leadership of a consortium chosen to run Nigeria's rail concession to South Africa's Transnet.
The development, according to Reuters, came after the U.S. company decided to spin off its transport business.
The company has pulled out of the concession deal, struck to maintain and operate narrow-gauge rail lines across Nigeria.
The railway concession project was worth around $2 billion for two lines connecting cities in the northern part of the country to others in the south.
The concession was meant to cover about 3,500 km (2,200 miles) of existing narrow-gauge lines from the nation's commercial hub, Lagos, through to Kano in the north. It is also expected to extend from Port Harcourt in the South-south to Maiduguri, Borno State capital, in the North-east.
The consortium led by GE had submitted the only bid for the project in partnership with Transnet CGETR.UL of South Africa, Dutch-based APM Terminals and China's Sinohydro Consortium.
"GE will be transitioning leadership of the International Consortium, selected to execute the Nigerian narrow-gauge railway concession, to Transnet," the company said in a statement Thursday.
"This development is in line with GE's decision to exit the Transportation business from its portfolio."
GE in its statement said Transnet has been a trusted partner for several decades and that it has confidence in its ability and that of the other consortium members — Dutch-based APM Terminals and China's Sinohydro Consortium — to execute on the rail concession project.
Transnet has however not reacted to the development.