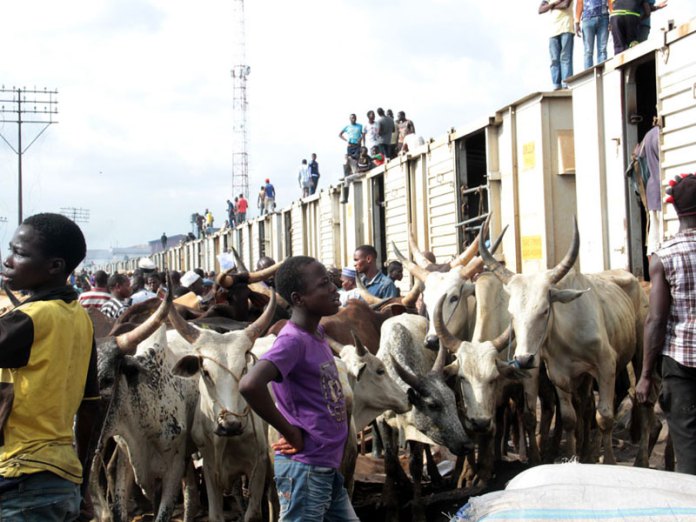 The Nigerian Railways Corporation (NRC) resumed transportation of cattle and rams from the Northern part of the country to south saturday, 30 years after it discontinued haulage of livestock across the two regions.
The last time cattle was moved from the North to the South was in 1986. saturday, a 15-wagon train carrying cows and rams arrived the Iju Train Station, Lagos at exactly 3 30 pm.
The train, which left Gusau, Zamfara State at about 4.00am Friday arrived Lagos at exactly 3.30pm Saturday, after stops in Minna, Niger State; Ibadan, Oyo State and Ifo, Ogun State. The journey lasted approximately 36 hours as against the usual three days that it takes to transport the cattle by road.
The initiative, which is planned as a weekly shuttle was as a result of the partnership between NRC, Connect Rail Service, Zamfara State Association of Miyetti Allah Cattle Rearers Association. It was funded by the Nigerian Incentive-based Risk Sharing for Agricultural Lending (NIRSAL), an arm of the Central Bank of Nigeria (CBN).