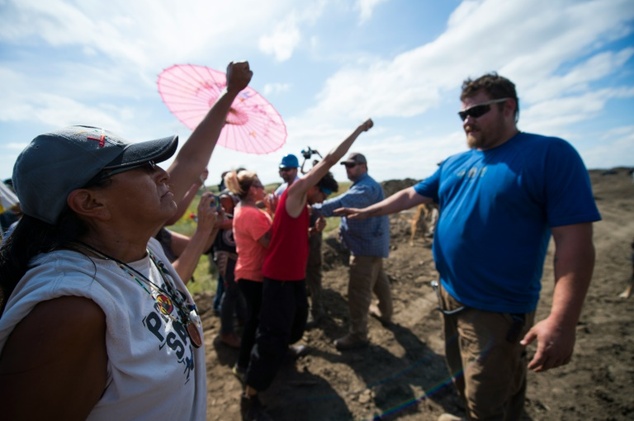 Protesters camping near Native American lands in North Dakota to resist the construction of an oil pipeline, clashed late Saturday with construction company workers who they say destroyed ancient sites.
Hundreds of protesters confronted a bulldozer crew in an area known as Cannon Ball, amid the vast grasslands of the northern US state.
The Standing Rock Sioux Tribe claims the crew dug up and destroyed sacred burial grounds, places of prayer and other cultural artifacts — even after the pipeline developer had voluntarily paused construction in the disputed area less than a mile from the tribe's reservation.
Angry protesters broke through a fence and fought with private security guards, who employed dogs and pepper spray.
"They tried to push us back with their trucks and their bulldozers, but we just kept on coming," Seeyouma Nashcid, a protester from Arizona, told AFP.
Some protesters were left bloodied, and displayed signs of dog bites. The Morton County Sherriff's department said three private security guards were injured after being struck with fence posts and flag poles.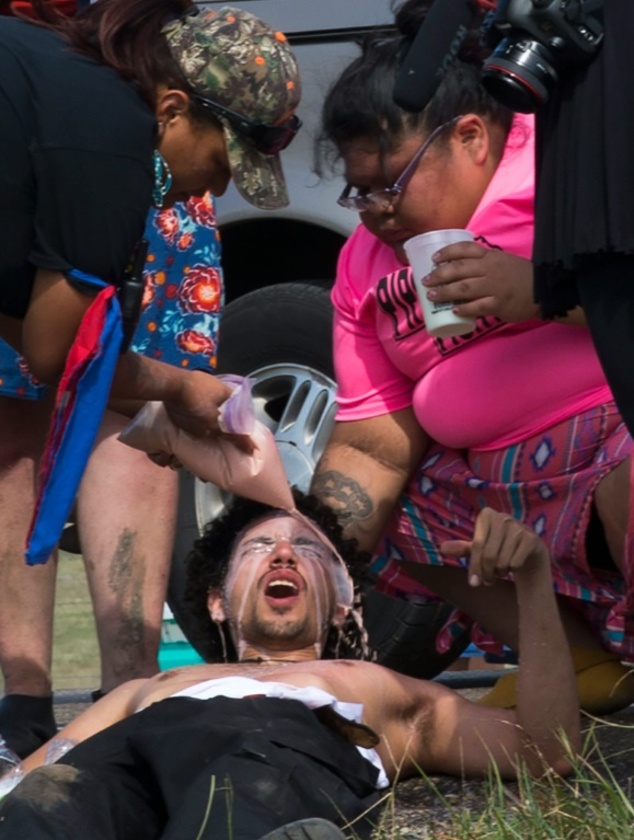 The tribe, whose reservation is located just south of where the 1200-mile (1,900-kilometer) pipeline would cross the Missouri River, has been locked in a court battle to stop the project, which it says would endanger its drinking water and destroy historic sites.
Members of American Indian tribes from across the US have rallied in support, gathering for months in a make-shift camp near the reservation.
On Saturday, protesters were suddenly alerted to renewed digging, a day after the tribe filed evidence in court of dozens of newly-discovered artifacts, grave markers and sacred sites.
The tribe said in a statement that a two-mile stretch was destroyed before the bulldozer crew was confronted and stopped.
"This demolition is devastating," Standing Rock Sioux Tribe Chairman David Archambault said in a statement. "These grounds are the resting places of our ancestors. The ancient cairns and stone prayer rings there cannot be replaced."
Witnesses said law enforcement officers were nearby during Saturday's clashes but did not immediately intervene. But sheriff's spokeswoman Donnell Preskey said deputies "were not on the scene when the conflict initially occurred," and arrived later.
A federal judge is expected to decide by September 9 whether to grant a temporary injunction to stop the pipeline construction under the river, as the tribe pursues its lawsuit.
The pipeline's developer Energy Transfer Partners did not return a call for comment placed during a holiday weekend.