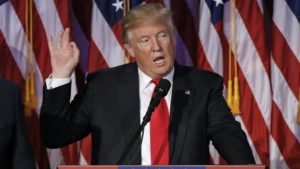 United States President, Donald Trump, has blamed the Organization of the Petroleum Exporting Countries (OPEC), for costly oil prices.
Trump renewed his attack even as prices fell on Wednesday amid expectation that the group may relax its output cuts later this month.
Oil prices have risen by around 60 percent over the last year after OPEC and some non-OPEC producers, including Russia, started withholding output in 2017 to reduce excess supply.
Some countries have already increased production, and analysts have said the outlook for the oil market for the rest of 2018 is uncertain as OPEC countries prepare to meet June 22-23 in Vienna to discuss output.
In the United States, rising gasoline prices have threatened to blunt other economic headwinds. Prices nationwide have edged up toward $3 a gallon as the U.S. hits its peak summer travel season, still less than the $4 a gallon in 2008 during the 2007-2009 Great Recession.
"Oil prices are too high, OPEC is at it again. Not good!" Trump wrote in a post on Twitter on Wednesday after last raising the issue in April.
Agency Report