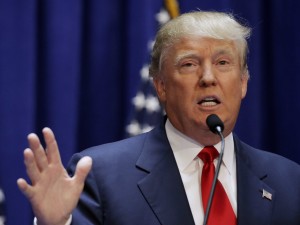 With the business world scrambling to understand the impact of US President Trump's Executive Order on immigration the West of England P&I Club has circulated advice from its US attorneys on how it could impact shipowners and managers with vessels calling the US.
The citizens of the seven countries subject to the temporary 90-day ban on entry to the US – Syria, Yemen, Sudan, Somalia, Iraq, Iran and Libya. These are not major suppliers of seafarers to international shipping but issues could occur.
West of England's US attorneys, Freehill, Hogan and Mahar, said they thought it was clear that seafarers from the seven countries would be denied entry to the US over the next 90 days whether they held valid visas or not.
Noting that it was difficult to predict how the Executive Order will be fully implemented, the firm said it did not believe that vessels carrying crew from the seven countries would be barred from calling the US. However, it said that it would not be surprised if owners had to post hired security guards at the vessel's gangway to stop such crew members leaving the vessel.
The circular added that crew replacements involving seafarers from the seven countries would be "complicated, if not prohibited" and recommended owners in such a position avoid crew changes in the US over the next 90 days.
A medical emergency requiring a crew change could serve as a basis as exception to the ban said Frehill, Hogan and Mahir.
Copyright Ships & Ports Ltd. Permission to use quotations from this article is granted subject to appropriate credit given to www.shipsandports.com.ng as the source.