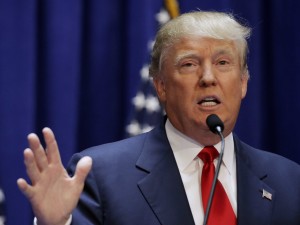 The impact of the reversal of policy toward Cuba announced by the US President Donald Trump is expected to be limited on maritime trade, marine insurer West of England said.
On June 16, Trump issued a memorandum on strengthening the US policy toward Cuba, calling the relaxation of sanctions against the country introduced by President Obama a "completely one-sided deal".
For the international shipping community, the Obama policy lead to the introduction of an exception to the so-called 180 Day Rule that prohibits vessels that called Cuban ports to engage in the trade of goods to enter a US port to load or unload cargo for a period of 180 days. In 2016, the rule was amended to allow foreign vessels to be exempted from the ban, allowing ships to carry a wide range of cargoes to Cuba and then proceed to the US.
Despite calling for a complete reversal of the deal, in practice, however, the repeal is limited and impacts mainly on the ability of US persons to travel to Cuba and trade with the Cuban military, US attorneys Freehill Hogan & Mahar said.
As stressed, the presidential memorandum doesn't mention the 180 Day Rule but aims to maintain the U.S. trade embargo against Cuba in addition to tightening restrictions on individual travel to Cuba by US citizens and to end economic practices that "disproportionately benefit the Cuban government".
Last week, commenting on the presidential decision Carnival Corporation welcomed the fact that the policy changes would allow its ships to continue to sail to Cuba.
"We will review the extent of the tightening of the travel rules, but our guests have already been traveling under the 12 approved forms of travel to Cuba since we undertook our historic first cruise to Cuba more than a year ago," Carnival said.
"Our experience in Cuba this past year has been extremely positive. We also have requested approval for our other brands to travel to Cuba."
The memorandum will not take effect until new regulations have been finalized, which may take a few months.   
Copyright Ships & Ports Ltd. Permission to use quotations from this article is granted subject to appropriate credit given to www.shipsandports.com.ng as the source.