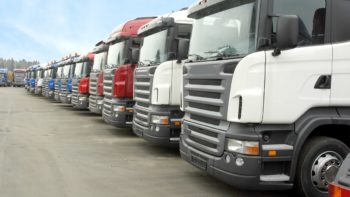 The National President, Road Transport Employers Association of Nigeria (RTEAN), Alhaji Musa Isiwele, has said that Nigerian Shippers' Council (NSC) has no business establishing Truck Transit Parks (TTP) across the country.
He said this during an interaction with newsmen in Abuja on Wednesday.
Isiwele explained that the business of the Shippers' Council was only in the maritime sector and it had no business venturing into development of TTPs because the establishment of TTPs should be the business of those in road transportation.
"The truck transit parks that the Shippers' Council wants to build are not their duty because they have no business with road transportation or do they have trucks on the road?
"They are Shippers' Council, they deal with water and ships, are they are saying that because they are getting funds from the government, that's why they want to divert from their own profession.
"TTP is a public rest area located off the road, designed to provide temporary rest location for truck drivers. It is primarily intended for short-term breaks and also long-term parking services.
"It is where truck drivers can get fuel, food, rest rooms, shower and basic supplies like oil, spare parts as well as servicing and repairs of haulage vehicles.
"You will recall that the NSC says it is promoting the development of TTP projects across the country on a Public-Private Partnership in line with the Federal Government's policy to address the infrastructure deficit in the country".
The RTEAN President said the idea of truck transit parks was to provide a short-term resting place for truck drivers on long distance travels to reduce loss of life and cargo caused by accidents arising from fatigue.