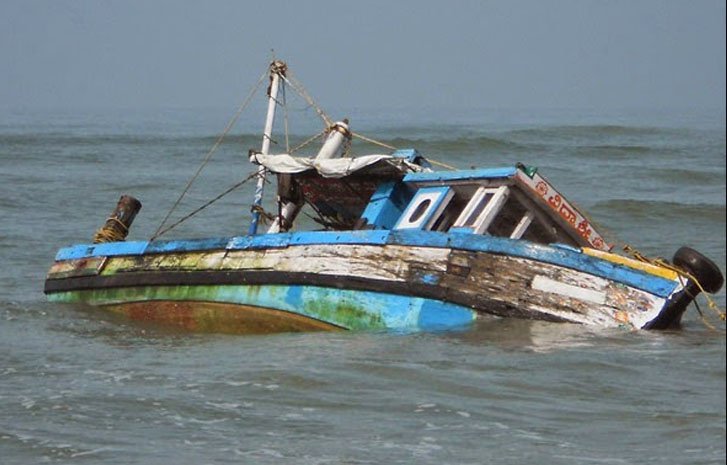 By Godspower Edoza 
Two girls, six and four years old, from the same parents have drowned after a 24-passenger boat capsized on Sunday in Rivers State.
The incident is coming barely a week after a boat accident claimed the life of a man identified as Joe Blackson.
The boat capsized along the Okrika-Marine Base axis near Port Harcourt on Sunday.
It was gathered that the boat capsized after the operator lost control when it hit debris on the river.
Investigations revealed that 22 of the passengers were rescued by divers while others, mainly adults, were able to swim to safety. However, two girls of the same parents, could not be found after the search was concluded yesterday.
A boat operator who plies the Okrika and Marine Base axis said that the boat was returning from Okrika to the Marine Base in Port Harcourt when the accident occurred.
He revealed that the boat operator and divers were able to rescue 22 of the passengers while others swam to safety.
Survivors called for adequate training for boat operators in the state, adding that life jackets should be provided for infants on boat transportation. They also called for divers to be stationed at seashores in case of accidents.
They complained about the use of expired life jackets by boat operators in the state, which remain ineffective anytime accidents occur.
Rivers state Police Command is yet to comment on the incident.
Meanwhile, the Civil Liberties Organization, CLO, in Rivers State has decried the frequency of boat accidents in the state. The state Chairman, Tonye George, who said he be witnessed the accident said the two girls were of the same parents. He called for the provision of life jackets for children.
"As I speak to you those children, six and four years old, are girls and of the same parents. There were three children in the boat; one was rescued. The girls are presumed dead they had no life jackets on and were not rescued after the 24 hours search and rescue operation ended yesterday," George said.
A week ago, a 24-passenger boat also capsized along Bakana waterways, claiming the life of Joe Blackson who rescued the passengers.  
Copyright Ships & Ports Ltd. Permission to use quotations from this article is granted subject to appropriate credit given to www.shipsandports.com.ng as the source.