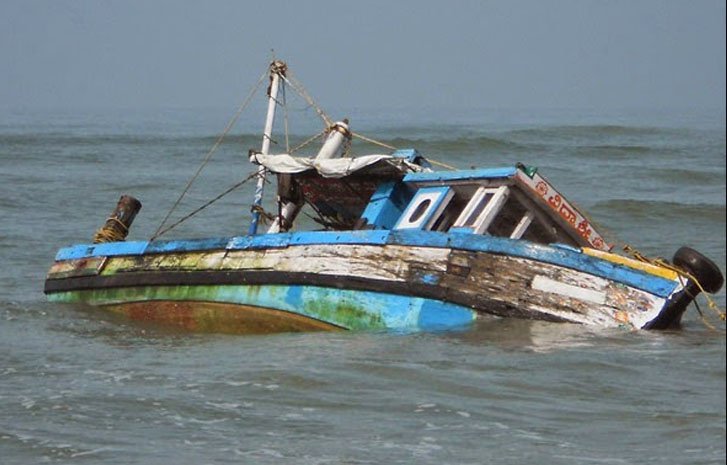 Divers are still battling to rescue the remaining eight passengers out of the 24 persons who boarded a passenger boat that capsized along the Abonnema- Bakana waterways in Degema, Rivers State on Saturday.
Sixteen out of the 24 passengers have been rescued and one corpse yet to be identified has been recovered from the time of the accident to early hours of Tuesday, July 31.
It was gathered that the boat mishap happened when a boat conveying 24 passengers from Abonnema wharf to Bakana ran into some debris made up of mainly plastic bottles and solid wastes at about 2 pm.
Investigations showed that some basic safety proceedures were not observed as many of the passengers were not kitted with safety kits.
Degema Local Government Chairman, Tony Philmoore has announced the setting up of Health, Safety and Security Taskforce on Waterways to ensure that such incident did not happen again.
He decried the wanton disregard of basic standards by boat owners, divers and passengers.
"What just happened is a case of negligence of basic health and Safety precautions by the Boat Driver. The members of the proposed taskforce will be well trained on Safety proceedures," he said.
Philmoore vowed to make water transport safer and pleasurable in the local government area.
The council boss promised to organize quarterly Health, Safety, Security and Environment (HSES) training for marine drivers in Degema Local Government Area as well as providing personal protective equipment for both drivers and passengers plying the waterways, especially those on the Bakana, Oguruawo, Bille, Tombia and Cawthorne Channel routes for the safety and wellbeing of the passengers and the drivers.
He warned against flouting safety rules and the use of alcohol and hard drugs by boat drivers and promised to establish a Health, Security and Safety taskforce to regulate and prosecute erring drivers.
Responding, the Chairman Boat Drivers Union, Okoritie Isaac debunked the report that nine persons were missing in last Saturday's incident and said only one person died.
Isaac appealed to the relevant authorities to clean up debris and refuse from the river as they constitute safety hazards and endanger lives of travelers.
Speaking, Chairman of Abonnema Wharf Community, Taribo Benson, advised boat drivers against overloading their boats and to always use passenger to properly document passengers to avoid future controversies.
Police Public Relations Officer intate t, Nnamdi Omoni , confirmed the incident , but said the number of casualties could not be immediately ascertained.
Copyright Ships & Ports Ltd. Permission to use quotations from this article is granted subject to appropriate credit given to www.shipsandports.com.ng as the source.