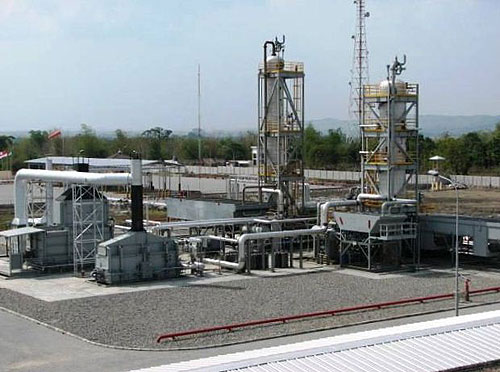 The Minister of State for Petroleum Resources, Dr Ibe Kachikwu, says two modular refineries would be commissioned in Delta and Rivers states in December.
According to him, the Federal Government had issued licences for 38 of the facilities currently at different stages of completion.
Kachikwu made this known while speaking at the 2018 graduation of the Petroleum Training Institute (PTI) Effurun at the weekend.
The minister represented by a senior official in the ministry, Idang Alibi, explained that the development modular refineries would help to address the perennial shortage of domestic supply of petroleum products, create jobs and stop illegal refining of crude oil and the attendant deleterious impact on the environment.
He also disclosed that government was poised to end flaring by utilising and monetising the abundant gas resources in the country.
Kachikwu added that the current administration had redoubled efforts to drive utilisation and commercialisation hence its investment in the nation's seven critical gas development projects to deliver about 3.4 billion standard cubic feet of the product yearly to bridge the medium-term supply gap by 2020.
He noted that the approval of the Nigeria National Gas Policy last year by the President Muhammadu Buhari government was to ensure the product play its full role to the growth of the national economy.
The policy, according to the minister, is key to the realisation of a full-blown domestic gas market in the country in the future.
He, however, regretted that the nation lacked the critical manpower in the upstream, midstream and downstream sectors of the industry.