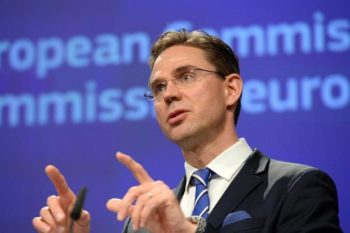 The Trump administration investigation into car and truck imports on grounds of national security is very hard to understand, a senior EU official said on Thursday.
The United States has launched a national security probe under Section 232 of its Trade Expansion Act of 1962 that could lead to import tariffs on vehicle and parts imports similar to those imposed on steel and aluminium in March.
"It obviously would be against the WTO (rules) and it's very difficult to imagine it to create any sort of threat to national security. It's very difficult to understand," European Commission Vice President, Jyrki Katainen, told a news conference.
"But we have now just heard what has been said and there is a long journey to the practice. We don't expect this to further complicate the issue. We just have to find a solution that is fair."
Agency Report