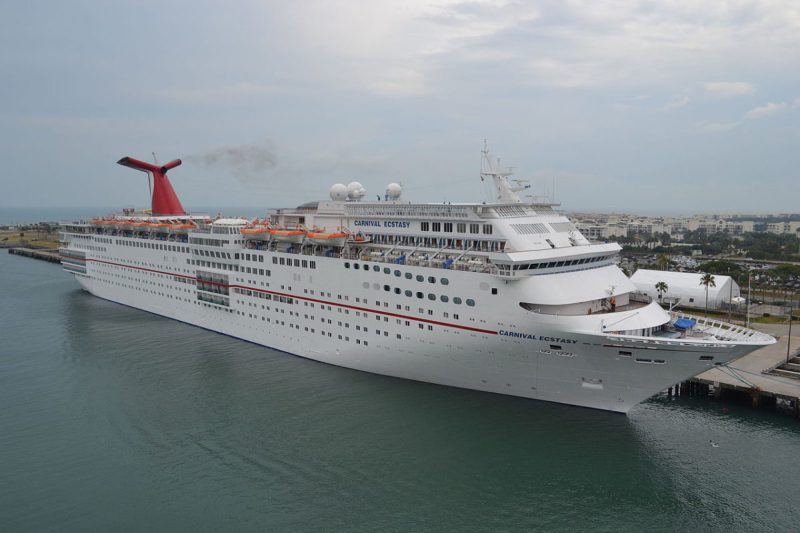 The U.S. Coast Guard is searching for a woman who reportedly fell overboard on Wednesday from the Carnival Ecstasy cruise ship approximately 27 miles southwest of Freeport, Bahamas.
Missing is Rina Patel, 32, from Interlaken, New York, the Coast Guard has confirmed.
The Coast Guard says it received notification from the Carnival Ecstasy crew that a 32-year-old woman was reportedly seen falling overboard at approximately 2:30 a.m. Wednesday from the 11th deck wearing a white dress with pink floral.
A Coast Guard Air Station Miami MH-65 Dolphin helicopter crew, an Air Station Miami HC-144 Ocean Sentry airplane crew and the Coast Guard Cutter Gannet crew are assisting in the search. The Coast Guard Cutter Bernard C. Webber crew was also diverted to assist in the search.
The Carnival Ectsasy's last port of call was in Nassau, Bahamas on Tuesday. Their next port of call is scheduled to be in Charleston, South Carolina on Thursday.
According to the website CruiseJunkie.com, which tracks man overboard incidents in the cruise and ferry industries, there have been 7 such incidents so far in 2016. On average, there are 23 man overboard incidents each year for the past 5 years.