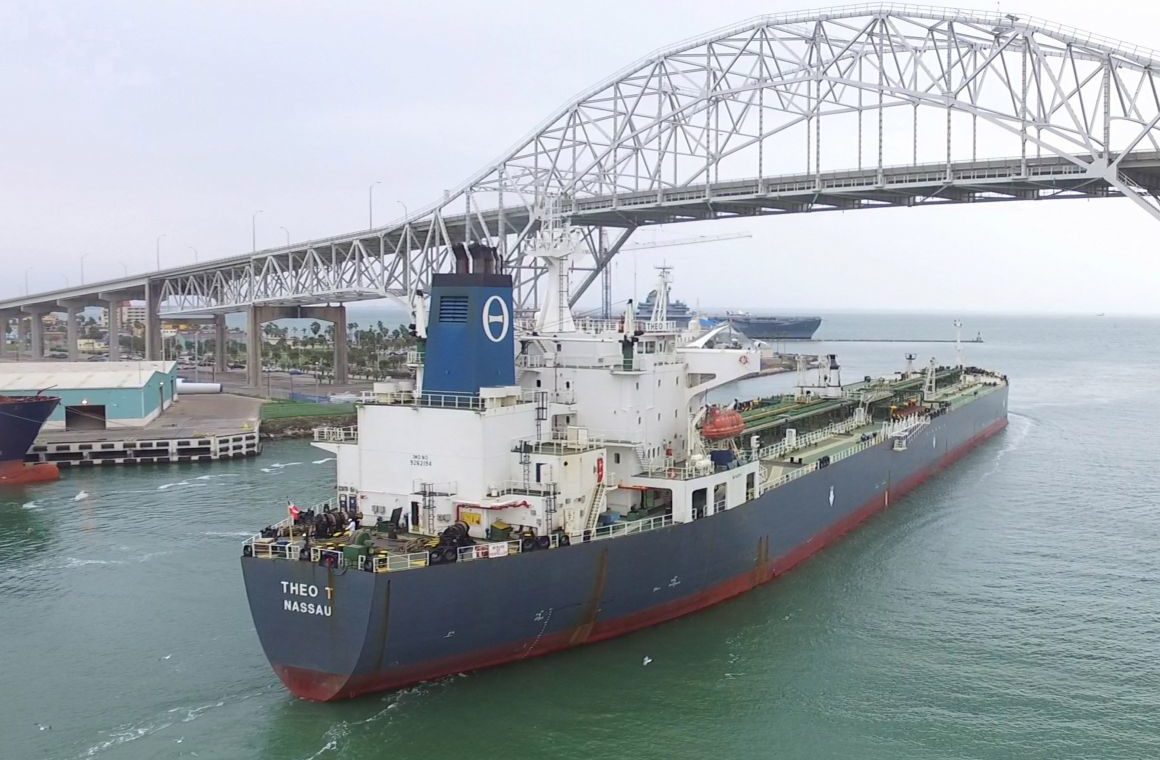 The oil tanker Theo T departs the port of Corpus Christi with the first export cargo of US crude oil after the United States government repealed a 40-year ban on the export of crude oil in December 2015. Picture taken December 31, 2015. Photo credit: Port of Corpus Christi
By Stephen Cunningham (Bloomberg) — Booming U.S. shale production is fueling record crude exports, with shipments reaching an all-time high of 1.76 million barrels a day in April.
That's up from 1.67 million in March, according to U.S. Census Bureau data released on Wednesday. Total exports reached 52.7 million barrels for the month.
"Given that refiners are already running at or near full utilization, any increase in production is going to be destined for the export market," said Andy Lipow, president of Lipow Oil Associates LLC in Houston. "By December, we could easily be between 2 million and 2.5 million barrels a day."
On a weekly basis, U.S. crude shipments have already topped that threshold, reaching a record high of 2.57 million barrels a day in the week ended May 11, according to the Energy Information Administration.
The recent U.S. decision to re-impose sanctions on Iran could create additional demand for U.S. exports, as crude buyers seek to replace Iranian barrels. But the challenge will be getting U.S. crude to the Gulf Coast for export, given pipeline constraints from the Permian basin and from the storage hub at Cushing, Oklahoma.
Source: Bloomberg