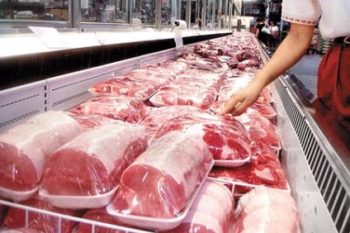 The U.S. Department of Agriculture (USDA) and U.S. Trade Representative's (USTR) office said on Friday that U.S. pork will be imported into Argentina for the first time since 1992 under newly finalized technical and safety rules.
The technical requirements implemented a deal announced last August following a meeting between Argentine President, Mauricio Macri and U.S. Vice-President, Mike Pence, in Buenos Aires.
Argentina had blocked imports of U.S. pork for about 26 years, citing animal health concerns. The deal is expected to open up a potential $10-million-per-year market for U.S. pork producers, the U.S. agencies said.
The United States, the world's leading pork exporter with global sales of $6.5 billion, exports about 27 percent of its pork production, making it highly dependent on foreign markets at a time when hog supplies are growing seasonally.
Japan, Mexico and Canada are the top three destinations for U.S. pork.
Since the announcement in August, USDA and USTR have been working with Argentina's Ministry of Agro-Industry on new, science-based market access terms that are consistent with international animal health standards.
"Once the people of Argentina get a taste of American pork products after all this time, we are sure they'll want more of it," USDA Secretary, Sonny Perdue, said in a statement.
The deal shows the Trump administration's commitment to trade by launching markets for agricultural products, Perdue added.
Agency Report