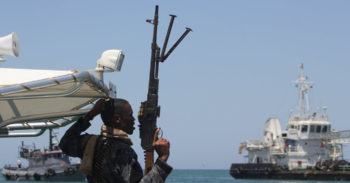 President Donald Trump has signed an executive order extending a national emergency declaration for Somalia, which had been slated to expire in May, the White House said in a statement on Wednesday.
It also cited the nation's continued threat to U.S. national security and foreign policy.
"The situation with respect to Somalia continues to pose an unusual and extraordinary threat to the national security and foreign policy of the United States.
"For this reason, the national emergency declared on April 12, 2010 and the measures adopted on that date and on July 20, 2012, to deal with that emergency, must continue in effect beyond April 12, 2018," the release said.
It said the emergency was first declared in 2010 and had been extended several times due to piracy off the Somali coast and internal attacks by al-Shabab, a terrorist group affiliated with al-Qaeda (both are banned in Russia).
According to the release, Wednesday's action extended the emergency declaration for one year.