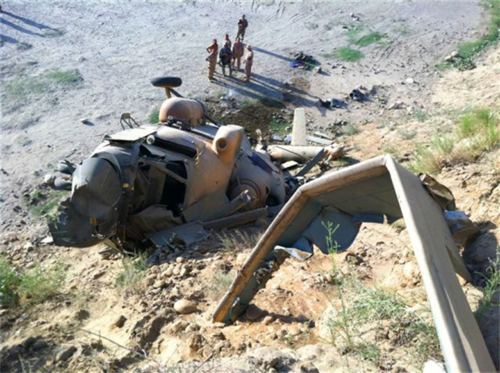 A United States pilot working with Saudi Arabia's national guard was killed and his student injured on Thursday when their helicopter crashed in Riyadh, the Saudi national guard said.
The Saudi national guard named the pilot as Paul Reedy and said he had been flying a Boeing AH-6i, a light attack and reconnaissance helicopter.
The statement did not specify whether Reedy was a military pilot.
Saudi Arabia and the U.S., longtime military allies, have boosted ties since the election of US President, Donald Trump, in 2016 and the appointment of Mohammed bin Salman as heir to the Saudi throne last year.
The U.S. also provides weapons, aerial refuelling to jets, intelligence and targeting information to a Saudi-led military coalition fighting Huthi rebels in Yemen.
Agency Report