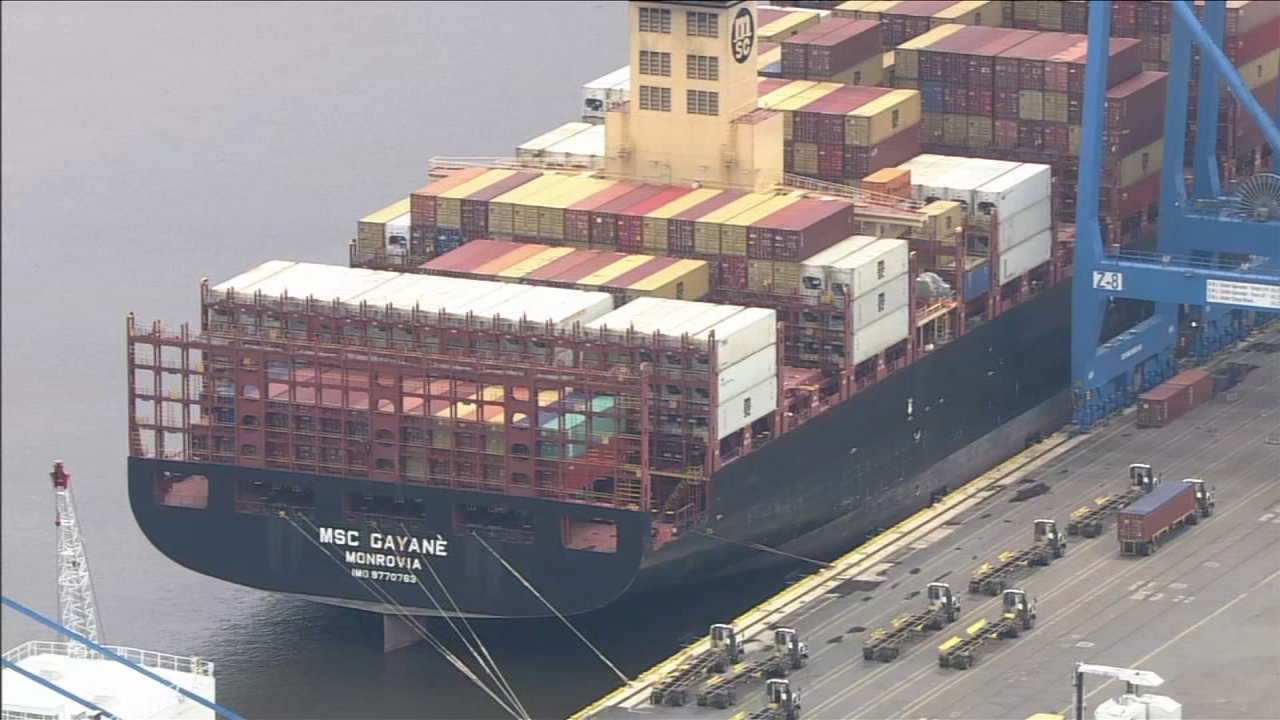 U.S. authorities have released MSC Gayane, the ship caught with one billion dollars worth of cocaine in Philadelphia, after a USD50 million bond was posted.
USD10 million cash and a USD40 million surety bond were paid by the vessel owner, J.P. Morgan and the operator, Mediterranean Shipping Company (MSC) less than a month after authorities seized the 2018-built Neopanamax with almost 20 tons of cocaine on board.
Gayane departed Philadelphia on July 13 to resume service. Latest AIS data indicates the ship is underway in the Atlantic Ocean, en route to Rotterdam, the Netherlands.
All cargo onboard MSC Gayane had already been shipped on to respective destinations.
United States Attorney for the Eastern District of Pennsylvania William McSwain earlier said the government could permanently seize the ship.
In a social media post on July 12, McSwain noted the ship's release was temporary, while media reports said the authorities could still seize the ship.
While 8 crew were charged, 16 crew including the captain departed the US to be repatriated.
Court documents say at least two members of the ship's crew were charged with helping load the cocaine onto the MSC Gayane while it was at sea.
A total of 14 boats are said to have approached the vessel on two separate occasions, while the crew helped transfer bales of cocaine from the boats to the containership.