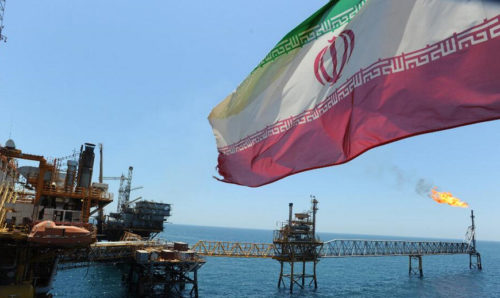 Iran's Oil Minister, Bijan Zanganeh, said on Tuesday that the United States cannot stop Iranian oil exports by imposing sanctions on Tehran.
He warned that such restrictions will ensure the market remains volatile.
Washington plans new sanctions targeting Iran's oil sector from Nov. 4 with the aim of stopping the country's involvement in conflicts in Syria and Iraq and bringing Tehran to the negotiating table over its ballistic missile programme.
"As long as America targets Iran, one of the biggest crude producers, with sanctions, the volatility in the oil market will continue," Tasnim news agency quoted Zanganeh as saying.
"Iranian oil exports cannot be stopped," Zanganeh said.
Zanganeh reiterated his Monday remarks that Iranian oil output cannot be replaced by that of other oil-producing countries if Tehran is hit by U.S. sanctions.
Iranian President, Hassan Rouhani, also said "the animosity of the current U.S. government towards Iran and the Iranians is unprecedented," but added that Washington would fail to achieve its goals.
Rouhani was quoted by Tasnim news agency as saying: "Iran will smoothly overcome the problems Americans have created in recent months."
Zanganeh said in an interview on the state television: "We will spare no effort to resist the cruel U.S. sanctions against the Islamic Republic."
U.S. Treasury Secretary, Steven Mnuchin, in an interview with Reuters on Sunday, dismissed concerns that oil prices could rise, saying the market had already factored in the supply losses.
Iran's regional rival, U.S. ally Saudi Arabia, says Riyadh has the capacity to increase output to 12 million barrels per day (bpd) from the current 10.7 million bpd.
The Organization of the Petroleum Exporting Countries, of which Saudi Arabia and Iran are members, agreed in June to boost supply to make up for the expected disruption to Iranian exports.