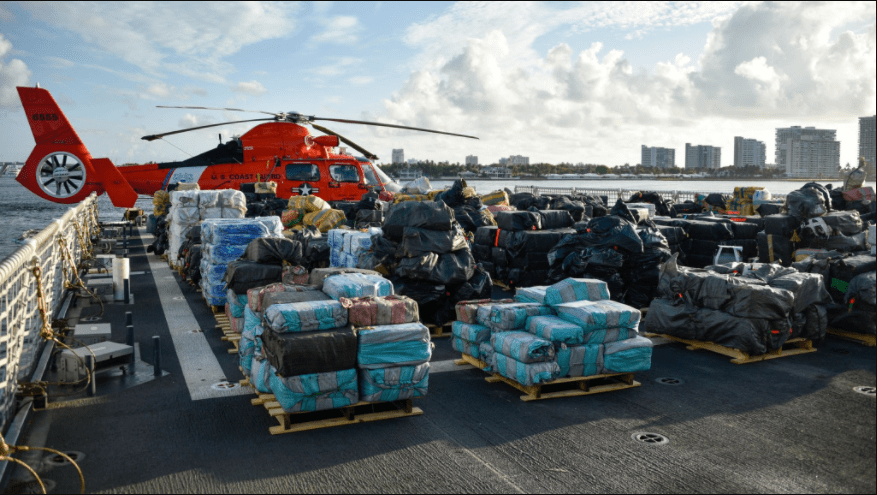 The U.S. Coast Guard on Thursday offloaded approximately 59,700 pounds of cocaine and approximately 1,430 pounds of marijuana worth more than $1.4 billion, marking the largest illegal narcotics offload in Coast Guard history.
The drugs were offloaded by the crew of the Coast Guard Cutter James at Port Everglades and seized from smugglers during multiple interdictions Eastern Pacific and Caribbean Sea over the last few months.
The Royal Canadian Navy's HMCS Shawinigan participated in the offloading.
The crew of the USCGC James spent much of the morning offloading the narcotics.