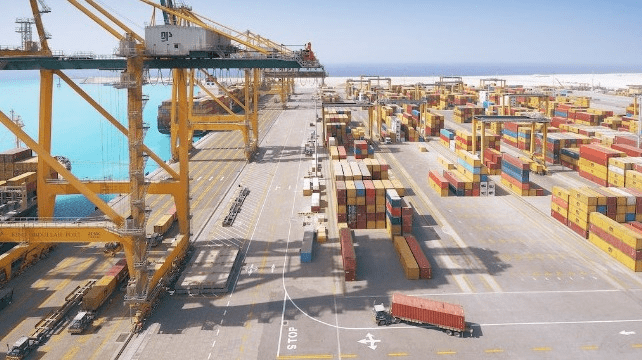 Saudi ports, under the supervision of Saudi Ports Authority (Mawani), in the first half of 2021 realized a remarkable growth in the handling volume through registering an increase in the total number of handled containers by 5.18% with 3.6 million standard containers.
The Saudi ports, in addition, had an increase of transshipment containers by 24.49% with 1.4 million standard containers, while the total volume of goods reached 138 million tons.
According to the statistical indicator issued by Mawani, Saudi ports in the same period witnessed an increase in the number of livestock by 23.6% with 1.7 million heads of livestock, where ports also witnessed a rise in the number of vessels by 6.6% with 6,037 vessels.
The ports, in addition, registered an increase in the number of passengers by 0.61% with 288,000 passengers. The number of imported cars reached more than 429,000 and foodstuff totaled 13 million tons.
This increasing growth in the handling volume is in line with the requirements of development, national economy and the commercial movement in the Kingdom of Saudi Arabia as part of the ongoing development processes.
Mawani seeks to increase at the operational and logistical performance levels and develop the competitiveness level of services offered to beneficiaries, in addition to improving the capabilities of the infrastructure and capacities of this vital sector.
This is in addition to being part of strategic partnerships with major international maritime routes in a way that contributes to enhancing the power of the Kingdom of Saudi Arabia's ports with other ports and increasing the amounts of handling at the ports.