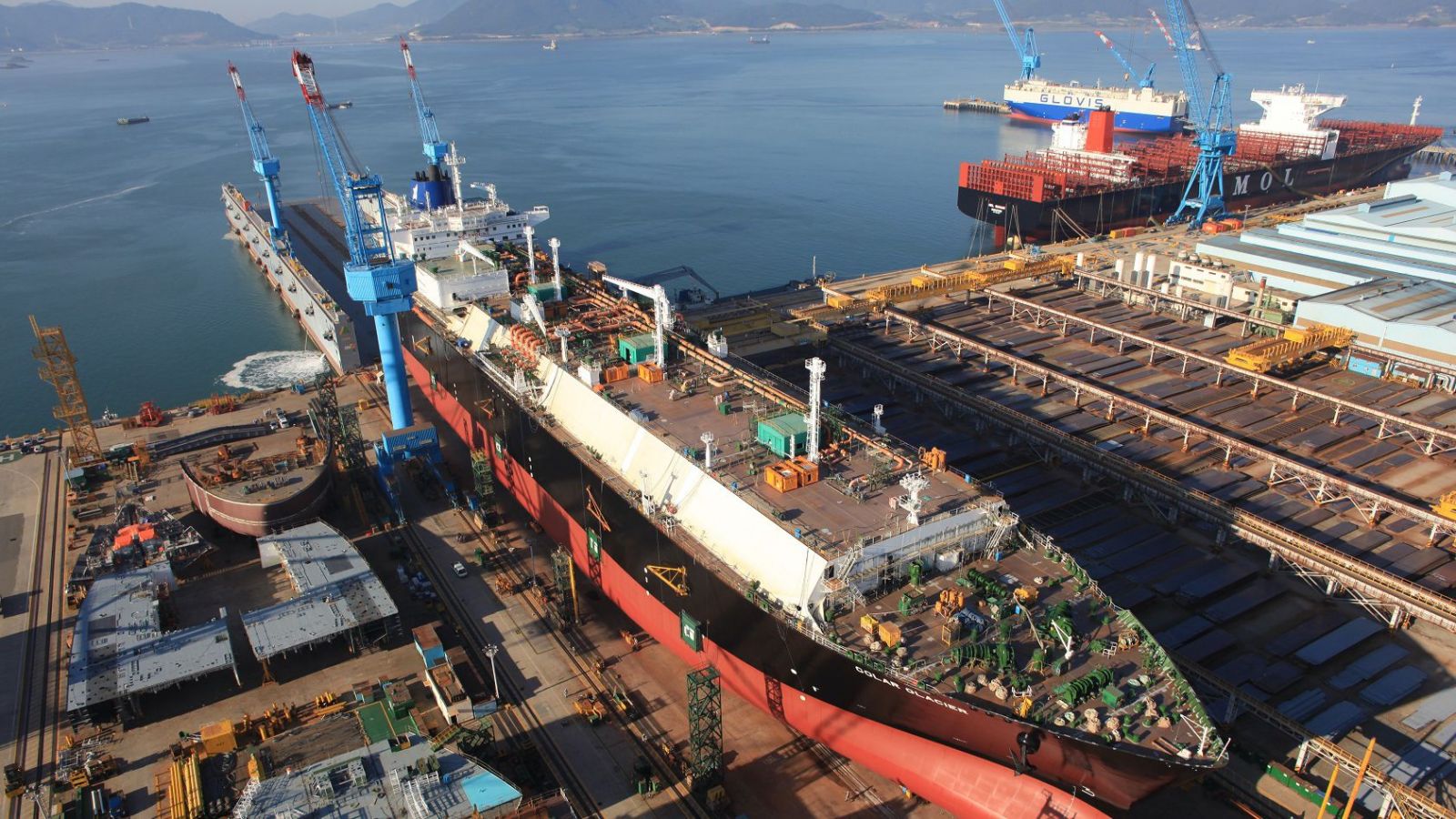 South Korea's three major shipbuilders will raise new shipbuilding prices to enhance profitability following hefty second-quarter operating losses estimated at a combined 1.5 trillion won due to higher steel prices.
Korea Shipbuilding & Offshore Engineering Co. (KSOE), the shipbuilding holding company of Hyundai Heavy Industries Group, swung to an operating loss of 897.3 billion won in the last quarter from a 92.9 billion won profit last year, after one-time provisioning against a steep steel plate prices.
Meanwhile, Samsung Heavy recorded a quarterly operating loss of 437.9 billion won, also citing steel pate prices.
Daewoo Shipbuilding has yet to report its second-quarter results but is expected to report a loss of at least 150 billion won.
The shipbuilders expect profits to improve in coming quarters as they have secured orders for 245 vessels in the first half, close to 90 percent of their annual order target.
An official at a local shipbuilder said that raising new building prices is for offsetting rising steel plate prices, and with the high backlog volume, shipbuilders can negotiate from a position of strength.
The three big shipyards are currently negotiating with the country's major steelmakers, including POSCO and Hyundai Steel Co., over steel plates prices for the rest of the year.
Steelmakers are reportedly demanding a 64 percent increase from the first half to bring the selling price to 1.15 million won a ton for the second half due to expensive raw materials, including iron ore.