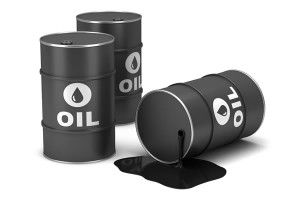 Oil prices are on the decline again, and this time, they have fallen to a three-month low.
West Texas Intermediate is trading below $50, while Brent crude, the global benchmark for oil is hovering around $52 per barrel, its lowest price levels since December 2016.
Since the Organisation of Petroleum Exporting Countries (OPEC) decided to cut its production levels by over 1.2 million barrels per day, the prices have been on the rise.
However, US shale producers, who are  not party to the OPEC deal, have since increased production by nearly 500,000 barrels per day, driving oversupply, and sinking the prices.
On the sidelines of OPEC's last ordinary meeting in Vienna, Ibe Kachikwu, minister of state for petroleum resources, had said the healthy price of crude for Nigeria would be in the mid-$50s.
Kachiwku said for Nigeria, a healthy oil price would be mid-50s: 54, 55, 56.
"I mean, if we have a Santa Claus day, then 60. But frankly, looking more to mid-50s," he had said.
Lukman Otunuga, research analyst at FXTM, sees oil going as low as $40 per barrel in 2017, due to the shale and President Donald Trump's influence.
"The rising oil prices is not a done deal… oil prices trading at $50 right now is probably not sustainable," he had told TheCable.
"OPEC and non-OPEC have actually been trying to cut oil production but US shale and Donald Trump have removed regulations, so US shale may jump back into the market, and we could actually see $40 or even lower."
Low oil prices, mean less revenue for Nigeria, and challenges for the local economy.