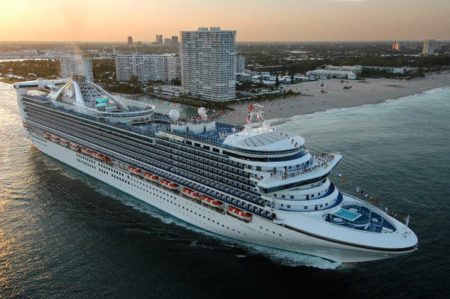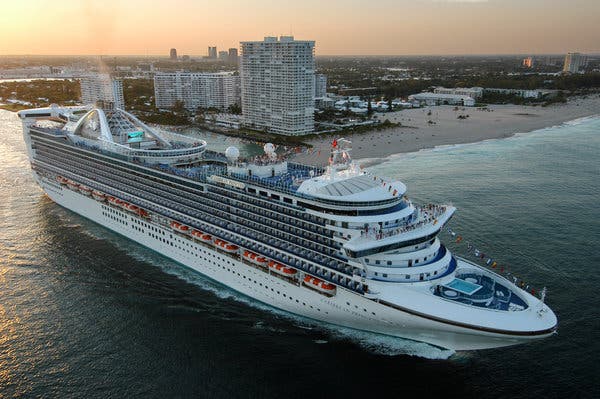 Prince Cruise Lines and its parent company Carnival Corporation have been ordered to pay a $20 million criminal fine after admitting to violating the terms of its probation stemming from a previous conviction in which Princess was sentenced to pay a $40 million fine. 
Princess Cruise Line was convicted and sentenced in April 2017 after pleading guilty to felony charges that it deliberately dumped of oil-contaminated waste from one of its vessels and then tried to cover it up. The guilty plea required Princess to pay a $40 million penalty – the largest-ever criminal penalty involving deliberate vessel pollution. 
The charges were tied to deliberate dumping from Caribbean Princess cruise ship which visited various U.S. ports in Florida, Maine, Massachusetts, New Jersey, New York, Puerto Rico, Rhode Island, South Carolina, Texas, U.S. Virgin Islands and Virginia dating back to 2005.
While serving 5 years of probation, all Carnival cruise ships eligible to trade in U.S. ports were required to comply with a court approved and supervised environmental compliance plan (ECP), including audits by an independent company and oversight by a Court Appointed Monitor.
According to a Justice Department statement issued Monday, numerous violations have been identified by the company, the outside auditor, and the court's monitor during the first two years of probation, including "major non-conformities" as defined by the ECP.
Carnival admitted it was guilty of committing six violations of probation.  Two of the violations involved interfering with the court's supervision of probation by sending undisclosed teams to ships to prepare the vessels for the independent inspections required during probation, the Justice Dept said. When this was first discovered in December 2017, U.S. District Court Judge Patricia Seitz directed that the practice be ended and ordered additional inspections. However, without first seeking court approval, shortly thereafter Carnival launched a second, undisclosed vessel-visit program with the purpose avoiding adverse findings during the inspections.
"This case demonstrates the importance of identifying and correcting compliance problems at their source. Carnival sought to avoid the discovery of problems during the audits rather than learn from them. Carnival's deliberate deception undermined the court's supervision of probation," said Assistant Attorney General Jeffrey Bossert Clark for the Justice Department's Environment and Natural Resources Division. "I want to take this opportunity to thank and commend the Office of Probation and the Court Appointed Monitor for the close attention that they have devoted to this important matter post-conviction."
Copyright Ships & Ports Ltd. Permission to use quotations from this article is granted subject to appropriate credit given to www.shipsandports.com.ng as the source.