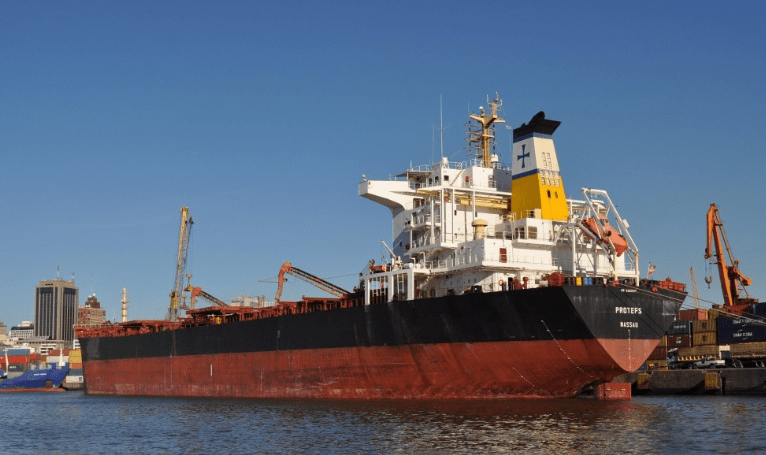 Cyprus-based shipping company Diana Wilhelmsen Management Limited has been sentenced in U.S. federal court to a $2 million fine for concealing illegal discharges of oily water from one of its vessels in the Atlantic Ocean.
Diana Wilhelmsen Management was formed in 2015 and is a 50/50 joint venture between Diana Shipping Inc. and Wilhelmsen Ship Management.
U.S. District Court Judge Rebecca Beach Smith in Norfolk, Virginia handed down the sentence last week after the company pleaded guilty to violations of the Act to Prevent Pollution from Ships that had occurred on the bulk carrier MV Protefs. In addition to the fine, the company has been placed on probation for a period of four years and ordered to implement a comprehensive Environmental Compliance Plan as a special condition of probation.
The company pleaded guilty to two felony offenses in two judicial districts – the Eastern District of Virginia and the Eastern District of Louisiana.
In pleading guilty, Diana Wilhelmsen Management admitted that crew members onboard the Protefs, a 40,230 gross-ton, 738-foot ocean-going commercial bulk carrier, knowingly failed to record in the vessel's oil record book the overboard discharge of oily bilge water from mid-April 2020 until before the vessel arrived in Newport News, Virginia, in June of 2020. The vessel also arrived in New Orleans, Louisiana, on June 1, 2020 with a knowingly false oil record book.
The company admitted that the crew on the vessel used an emergency de-watering system to illegally discharge oily water directly into the ocean from the vessel's bilge holding tank, duct keel and bilge wells. The discharges were then not recorded in the oil record book as required.
The Chief Engineer, Vener Dailisan, pleaded guilty to making a false statement to U.S. Coast Guard inspectors about the existence of a Sounding Log, which is routinely sought by inspectors in order to ascertain the accuracy of the oil record book. Dailisan was sentenced to a fine of $3,000 and placed on probation for two years.
"The United States will vigorously enforce laws that protect our ocean resources," said Assistant Attorney General Todd Kim of the Justice Department's Environment and Natural Resources Division. "Holding shipping companies to account when wastes are unlawfully discharged overboard, and covered up through falsified documents is vital to protecting our environment."  
Copyright Ships & Ports Ltd. Permission to use quotations from this article is granted subject to appropriate credit given to www.shipsandports.com.ng as the source.