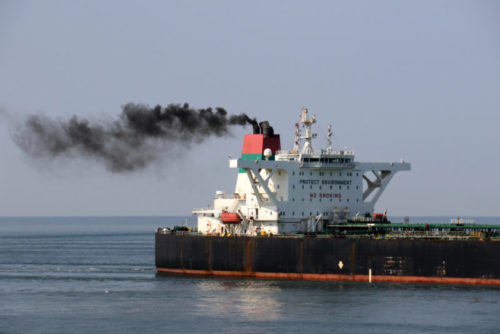 The United States of America wants pollution limits on ship fuels that the International Maritime Organisation (IMO) plans to implement in 2020 to be carried out in phases so as to protect consumers from any price spikes in heating and trucking fuels, a White House spokesman said on Friday.
Under the IMO rule, ships cannot use fuels with more than 0.5 percent of sulfur, compared with 3.5 percent now, unless equipped with so-called scrubbers limiting the emissions. The rule will be enforced through fines levied by IMO member states.
The IMO said last month it would not delay implementation after some shipping groups as well as the Bahamas, Panama, Liberia and the Marshall Islands supported a phased-in implementation of the rules.
If refiners are unprepared for the changes, some analysts have said, prices for related fuels, such as diesel and heating oil, could rise. A spike in fuel prices ahead of the 2020 elections would be a political risk for Trump.
"The United States supports an experience building phase, which has been proposed by several other countries, in IMO 2020 in order to mitigate the impact of precipitous fuel cost increases on consumers," the White House spokesman said.
The administration was not seeking a delay of the rules, the spokesman said. A phase-in would mean that the rule would not have to be fully complied with until a later unspecified date.
Jason Bordoff, founding director of Columbia University's Center on Global Energy policy, and a former White House adviser on energy to former U.S. President Barack Obama, indicated that a phase-in would be unnecessary.
Reducing emissions from ships brings "huge" health benefits and the industry has known about the upcoming rules for "years," Bordoff tweeted. 
Many U.S. refineries and shippers have already spent billions of dollars on preparing for cleaner fuel, and the rules already have opportunities for waivers, he added.
"The administration wants to ensure that IMO 2020 occurs in a manner that is not harmful to consumers and the global economy," the White House spokesman said. His comments were first reported by the Wall Street Journal.
Analysts at Energy Aspects were skeptical the Trump administration could change the process. "Given that the IMO rulemaking process takes nearly two years to run its course, it is unclear how any proposed phased implementation could be accomplished at an international level," analyst Robert Campbell wrote.
Source: Reuters