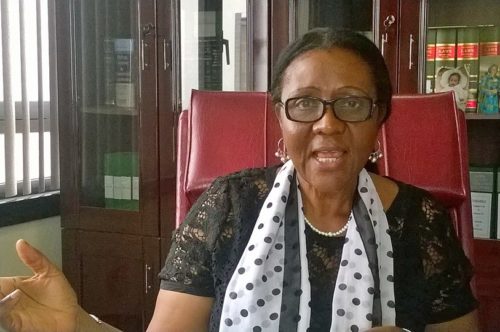 The Chairman of Shipowners Forum, Margret Orakwusi, has called on the Federal Government to put in place a policy roadmap for the development of the maritime sector.
Orakwusi, who made the call at the 2018 World Maritime Day held last week in Lagos, said there is need to ensure a unified maritime policy for Nigeria that will capture the maritime sector and the port industry as a single entity.
She noted that in spite of its numerous potentials, some of the factors that have impeded the sector from fulfilling its potentials were huge infrastructural deficit and lack of reliable and complete data to project the sector better to policy makers.
According to her, "An establishment of a Maritime Advocacy Group should be put in place with the responsibilities of reviewing the policy from time to time with the changes in technology and provides strategies and frame work for effective implementation of the policy.
"The group will be the one to tactically requesting the government to give the political will to strict implementation of the numerous programmes and policies so that Nigeria and Nigerians can begin to derive huge benefits inherit in the industry.
"The group will provide a document as a guide and position in the form of a road map to create pathfinder that is capable to deliver and this will drive the maritime economy and the industry.
"Presently, complete, specific and current statistical data for many activities in the maritime industry is not available. This poses a severe constraint on any effort aimed at quantifying the economic performance or contribution of the sector in the national economy."
Orakwusi, who also a board member of the Nigerian Sshippers' Council Governing Board, said increased investment in provision and maintenance of infrastructure will help stimulate maritime trade and development adding that the industry must be driven to its full capacity to generate the much needed foreign exchange.
Orakwusi, who spoke on a paper presentation titled 'Maritime Sector as a Socio Economic Enabler in Nigeria', also called for the establishment of a maritime bank to develop indigenous shipping business.
She said the controversy surrounding the disbursement of the Cabotage Vessel Financing Fund (CVFF) should be resolved amicably and the funds made available to contributors to save the collapse of indigenous operators businesses while those who diverted the funds should be made to face the consequences of their action.
She added that the cabotage law should be enforced to allow more indigenous participation in coastal trade.