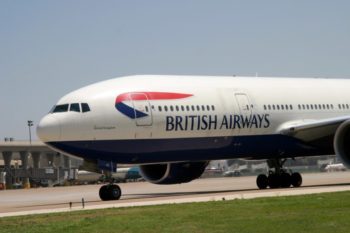 Airlines impacted by Britain's cabin ban on electronic devices on flights from some Middle East and North Africa countries have until Saturday to implement the measure, officials said Wednesday.
But passengers "should go to the airport with the expectation that the measures are already in effect", a transport ministry spokeswoman said.
On Tuesday, Britain said it would tighten airline security on direct flights originating from Egypt, Jordan, Lebanon, Saudi Arabia, Tunisia and Turkey by banning laptops, tablets, some e-readers and large mobile phones from hand luggage.
The move came hours after the US government warned that extremists plan to target passenger jets with bombs hidden in electronic devices, and issued a ban passengers carrying such items onto flights from 10 airports in eight countries.
While the US announced that they had given airlines 96 hours to inform travellers before the ban came into force at 3:00am (0700 GMT) on Tuesday, there was some confusion over when the British ban would kick in.
"It will have to be done by Saturday" at 0001 GMT at the latest, another government spokesman said, explaining that some airlines may need longer than others to implement the new measure.
Transport Secretary Chris Grayling told MPs that while the government hopes the measure is temporary, it will "keep it in place for as long as necessary".
EasyJet announced that it is implementing the measure from Wednesday, advising customers to arrive early as they may face extra security checks at the airport.
"EasyJet can confirm that, in line with new UK government requirements, it will be introducing new security measures on its flights from Turkey and Egypt to the UK from today," the company said in an statement.
British Airways informed customers on its website that it is complying with the new security requirement.
It adds that customers who are part-way through their journey or about to start and feel "unable to immediately comply" with the measure can rebook their flight at a later date.
Stocks in British airlines, like their American and European counterparts, have suffered because of the ban and were on Wednesday among the worst performers on the London's benchmark FTSE 100 index.
IAG, British Airways' parent company, was down 1.96 percent to 549,50 pence at 1330 GMT, while Easyjet had shed 2.43 percent to 984,50 pence.