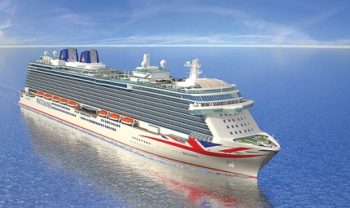 A report by KPMG, commissioned by the Department for Transport, recommends that the United Kingdom Ship Register become a "govco", a privately held state-owned company that is subject to government oversight but has more commercial freedoms, including over employment terms.
Britain used to have the biggest merchant fleet in the world, but the number of UK registered vessels has declined sharply since the 1970s, even though London remains the legal and financial hub for the global shipping industry.
The UK fleet has shrunk 18 per cent in the past five years and accounts for only 0.8 per cent of global tonnage. This is despite a 5 per cent increase in the total number of ships worldwide to 56,759 during the same period.
The UK Chamber of Shipping said the commercialization of the Ship Register has acquired greater urgency in the wake of Britain's decision to leave the EU.
It argued that a strong domestic shipping sector makes a vital contribution to the economy and is crucial to the survival of hundreds of thousands of jobs.
"There's a strong link between flying the UK flag and investing in the UK," a spokesman said. "Ships flagged in the UK are more likely to be owned and managed in the UK, creating jobs and contributing to GDP. There is also a greater likelihood that UK-flagged ships will be crewed by British-based seafarers, maintaining the expertise needed to sustain the country's maritime industry."
But the PCS civil servants union said any move to privatize the Ship Register would be a "damaging sale of a really important public service". The register is currently part of the Maritime and Coastguard Agency.
Copyright Ships & Ports Ltd. Permission to use quotations from this article is granted subject to appropriate credit given to www.shipsandports.com.ng as the source.