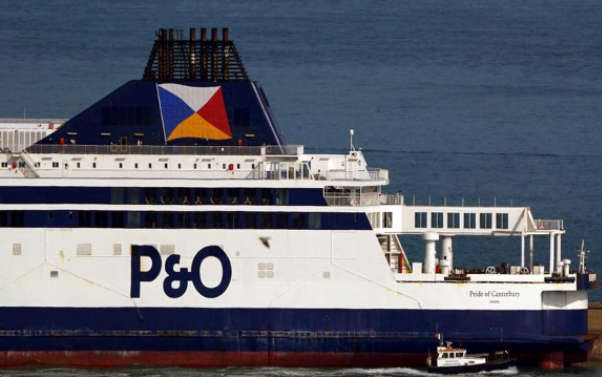 The UK Government confirmed that ferries regularly sailing in and out of UK ports will need to pay seafarers the equivalent of UK minimum wage, £9.50 ($11.70) per hour.
The new legislation will be implemented in the next parliamentary session, said the government, and ferries failing to meet the new pay requirements will be banned from UK ports.
Consultation on the proposed changes opens May 10 and will last for four weeks.
TUC, an association of trade unions, called the plans unworkable and said they would not prevent a repeat of P&O Ferries' sacking of 800 workers without warning. "Only stronger employment legislation that boosts worker protections and stops companies firing on the spot will prevent another P&O-type scandal," said TUC secretary general Frances O'Grady.
As well as enforcing the UK minimum wage for ferries regularly sailing into and out of the UK, the government said it was working with France, the Netherlands, Spain, Germany, Ireland and Denmark to create "Minimum Wage Corridors" on routes between the nations.
Transport secretary Grant Shapps, said, "We will stop at nothing to make sure seafarers in UK ports are being paid fairly. P&O Ferries' disgraceful actions do not represent the principles of our world-leading maritime sector, and changing the law on seafarer pay protection is a clear signal to everyone that we will not tolerate economic abuse of workers.  
"We will protect all seafarers regularly sailing in and out of UK ports and ensure they are not priced out of a job. Ferry operators which regularly call at UK ports will face consequences if they do not pay their workers fairly." 
UK ports have previously expressed their concern over enforcement of similar proposed rules since the P&O Ferries sacking event. The government said that enforcement measures including surcharges, suspension of port access and fines will be considered.
The government said that the proposed legislation will close a legal loophole between UK and International Maritime Law that was "ruthlessly exploited" by P&O Ferries.
Copyright Ships & Ports Ltd. Permission to use quotations from this article is granted subject to appropriate credit given to www.shipsandports.com.ng as the source.