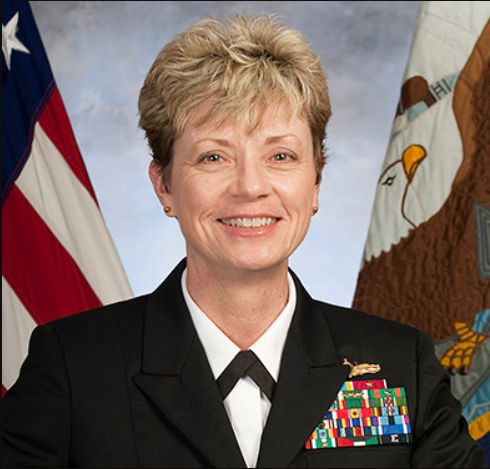 The U.S. Senate has voted to confirm Rear Admiral Ann C. Phillips USN (Ret.) to serve as the Administrator of the Department of Transportation's Maritime Administration. 
The Senate voted 75-22 in favor of confirmation, making her the first woman to hold the position. 
The DOT's Maritime Administration is the agency responsible for the United States' waterborne transportation system and whose mission it is to "foster, promote and develop the maritime industry of the United States to meet the nation's economic and security needs." The agency has around 800 employees.
President Biden nominated Admiral Phillips to the position on October 14, 2021, describing her as "a leader in the field of coastal resilience and climate impact on national security at the regional, national and international level."
She most recently served as the first Special Assistant to the Governor of Virginia for Coastal Adaptation and Protection, where she developed Virginia's first Coastal Resilience Master Plan to address the impact of coastal flooding. Phillips served nearly 31 years of U.S. Navy active duty before retiring in 2014 as a Rear Admiral. Her final Flag command was as Commander of Expeditionary Strike Group TWO, which includes 14 ships and 10 subordinate commands, including all the Amphibious Expeditionary Forces on the East Coast of the United States. She also served on the Chief of Naval Operations' Staff as Deputy Director and then Director of Surface Warfare Division, where she commissioned and commanded USS MUSTIN (DDG 89) and commanded Destroyer Squadron 28.
The American Maritime Partnership, which lobbies on behalf of domestic maritime interests in Washington, congratulated Admiral Phillips on her confirmation.
"The American Maritime Partnership congratulates Admiral Phillips on her confirmation to lead the Maritime Administration at a time when maintaining a strong American Maritime is even more critical than ever. We look forward to working with Admiral Phillips to ensure our nation has the shipbuilding, sealift capacity, and reliable movement of commerce that is essential to America's security," said Ku'uhaku Park, President of the American Maritime Partnership.
Phillips will assume the role on the heals of Rear Adm. Mark H. Buzby, who resigned from the position in January 2021 in response the insurrection at the U.S. Capitol. Admiral Buzby had held the position since August 16, 2017.
Lucinda Lessley, MARAD's Deputy Administrator appointed by President Biden, has been serving as Acting Administrator since being sworn in on January 20, 2021.
Copyright Ships & Ports Ltd. Permission to use quotations from this article is granted subject to appropriate credit given to www.shipsandports.com.ng as the source.